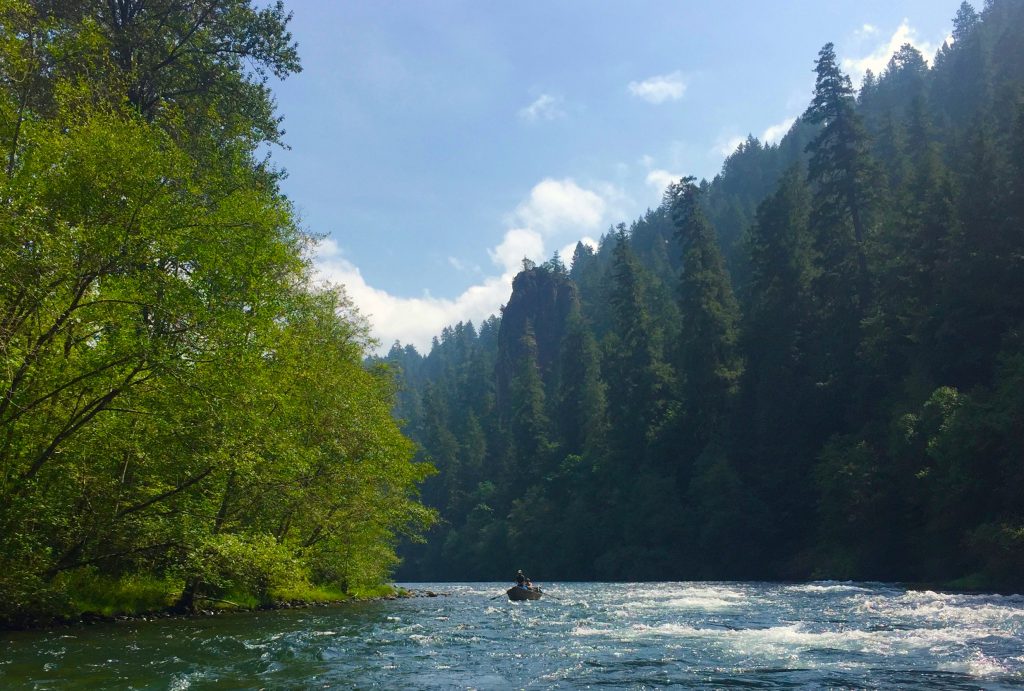 With the first significant rain event of the fall season, everyone is breathing a clean lung-full of relief.  The fires plaguing the region are on notice that their days are numbered.  And although they will likely have some last gasps, we are hopeful that the choking smoke of the past month is behind us.
The trout fishing on both the lower and upper McKenzie has been excellent as the weather has cooled.  The emergence of Fall Drakes, Short-winged Stones, and even some October Caddis combined with light traffic, overcast skies, and lengthening shadows have the fish looking up.  The next month will be prime time for enjoying some of the best fishing of the year.
On the steelhead front, not much has changed.  The return appears destined to remain at a historic low of around 2000 fish in the basin above Willamette Falls. That being said, anglers making the effort are finding the odd fish here and there.  Not exactly the standard we are used to around here, but seasoned steelheaders know that it's always worth a session of swinging as long as there is hope of success.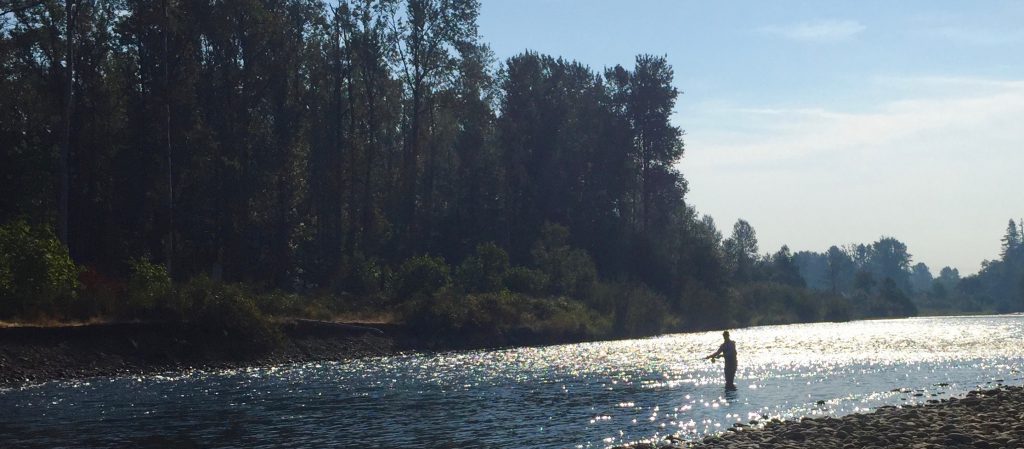 Meanwhile, one of the best respites from the smoke over the last few weeks has been heading west to the coast for some "cross-training" in the bays.  It's good for fly guys like us to get our hands stinky now and then, especially in pursuit of the King of all Oregon gamefish. Here's a peek into the world of mega-guide-sleds, solo trollers, giant balls of lead, fresh baits, and ubiquitous hope.