Well, I guess you could say our rain dance worked! After a mostly dry winter and early Spring, the floodgates opened and we received record rainfall. The Portland Airport recorded the highest April rainfall amount ever! Here in the rain soaked upper Valley, conditions on the river were quite volatile. Some days it would rain hard and the river would rise rapidly, followed by a few days of showers and dropping levels, followed by more rain, etc.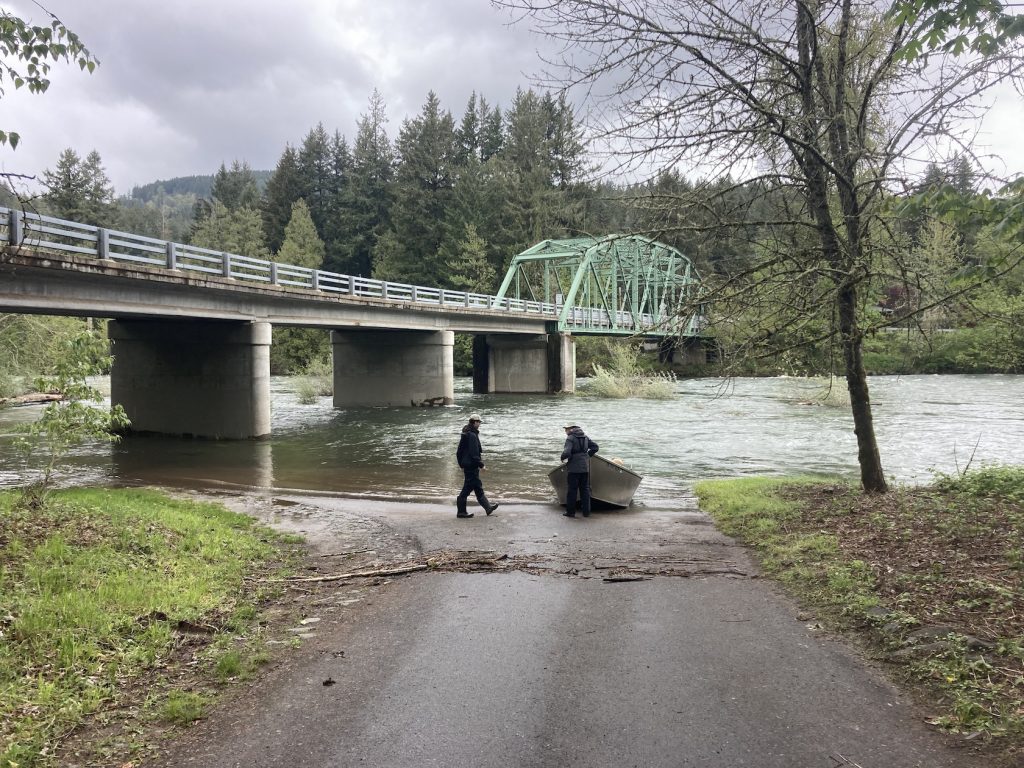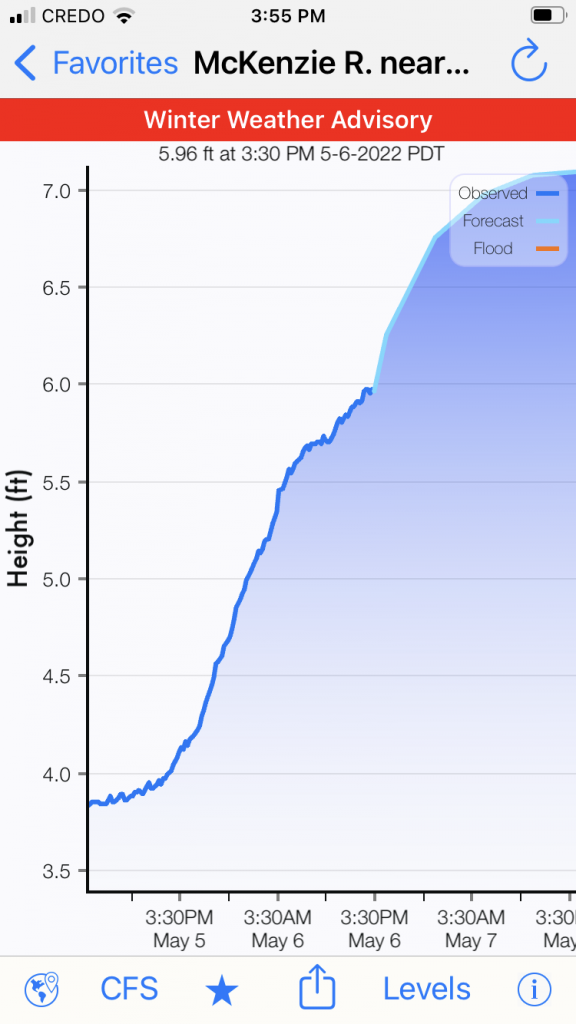 Through it all, however, we've managed to find some great fishing (if you didn't mind getting soaked for your trouble, now and then!). As things settle down into more reasonable weather and river conditions, we are grateful for all the water and snowpack to sustain the fish for the coming summer season. Special thanks to all the intrepid anglers who braved the elements with us over the last month and a half. You make it all worth it!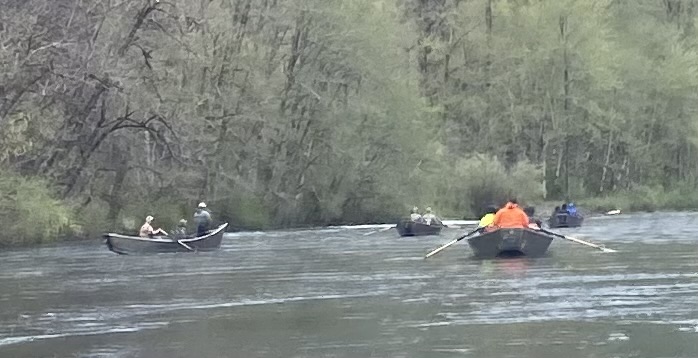 Now as we segue into some of the best fishing of the year, here's a look back at all the soggy and sunny and windy and sleeting days that we won't soon forget.