We've had a bit of a cold snap here in the Pacific NW this week, to say the least. With temperatures dipping below zero farenheit at the Eugene Airport after a strong front dropped up to a foot of snow, most everyone has hunkered down to wait for the thaw.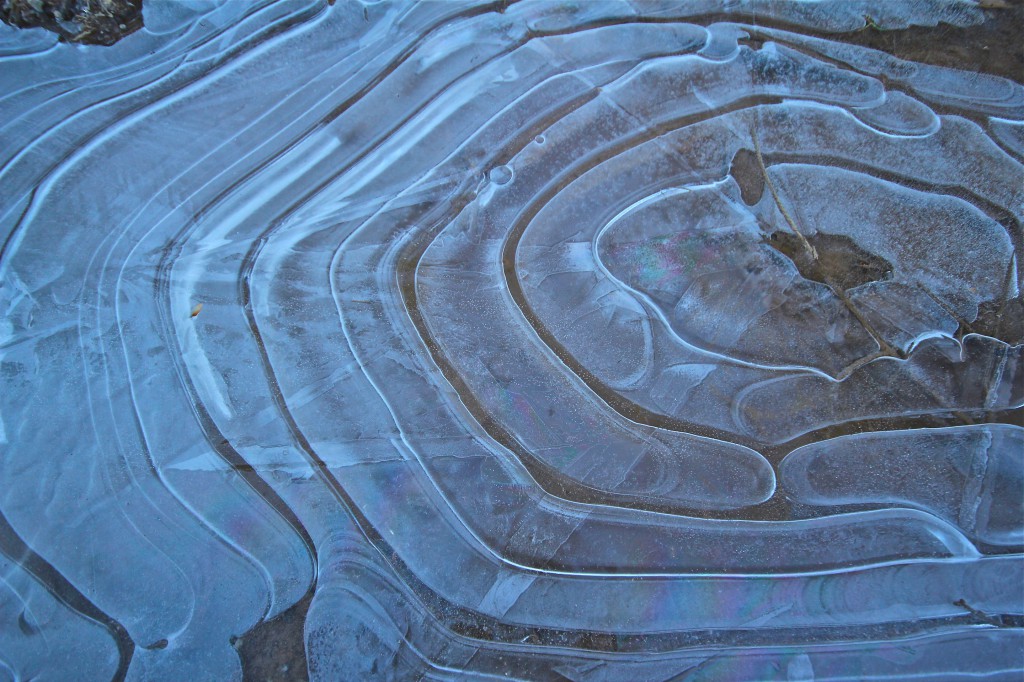 Over on the coast, however, the weather was merely crappy and cold, and the rivers were in perfect shape:  low enough that the bait and gear guys had given up, but high enough that fresh fish were still coming in on every high tide.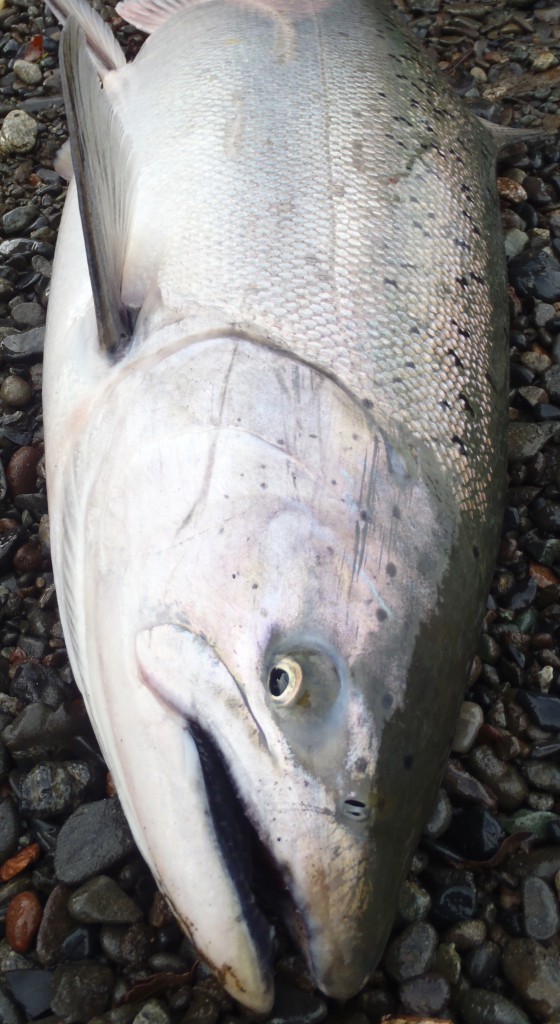 Anglers who braved the white-knuckle road conditions were rewarded with uncrowded fly fishing for ocean-fresh chinook salmon.  And the fish were biting.  Meeting up with my buddies, Barrett and Chris, for a day of "test fishing," I was encouraged to see that Barrett's previous day guiding had been successful.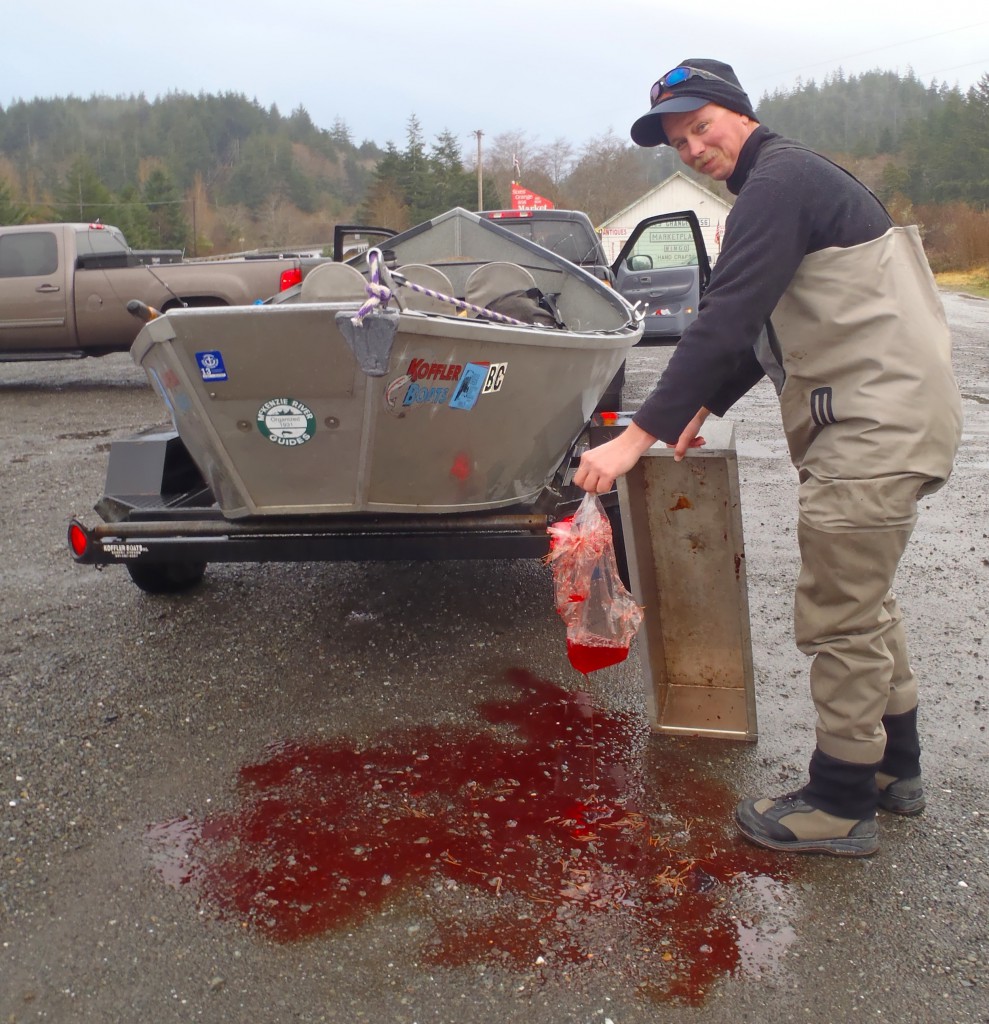 The day was dynamic: sun, wind, rain, sleet. You had to time your lunch for the right weather window while keeping flies in the water.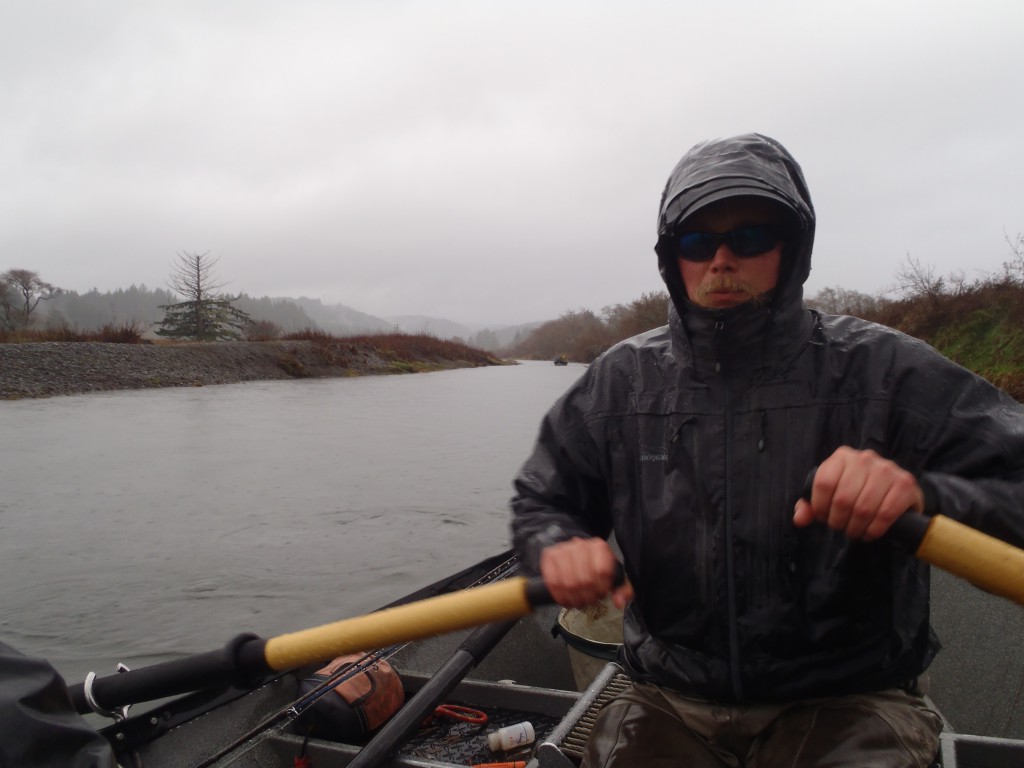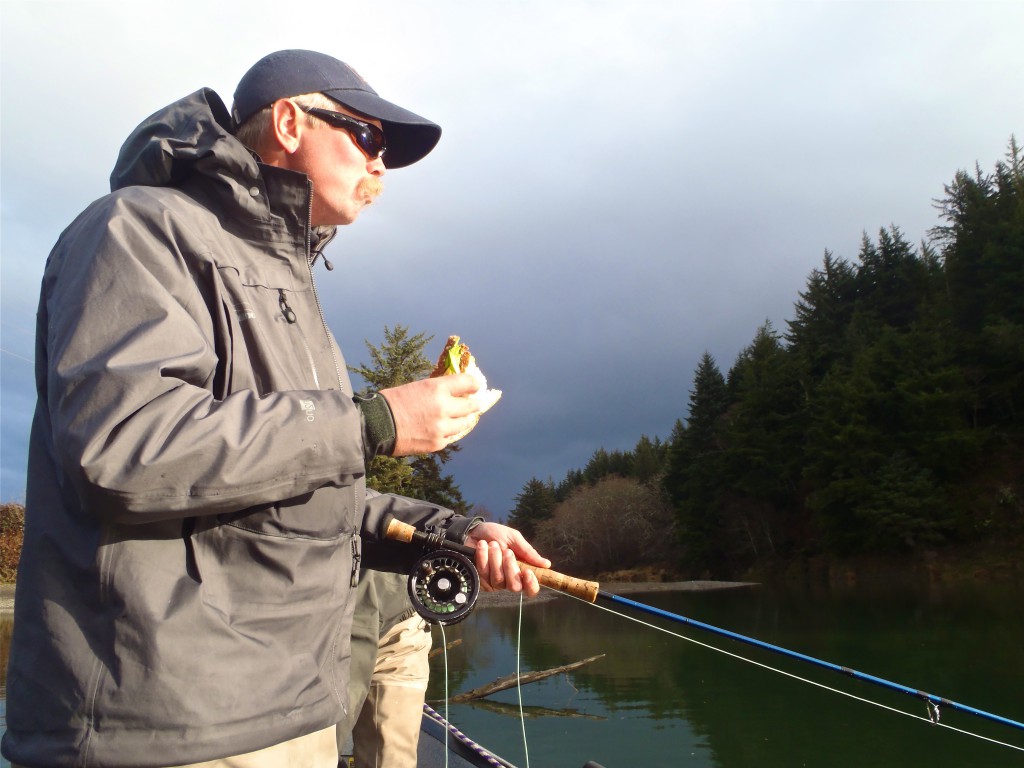 By the end of it all, we had piled up a blizzard of chrome encounters that left us all dazed and sore.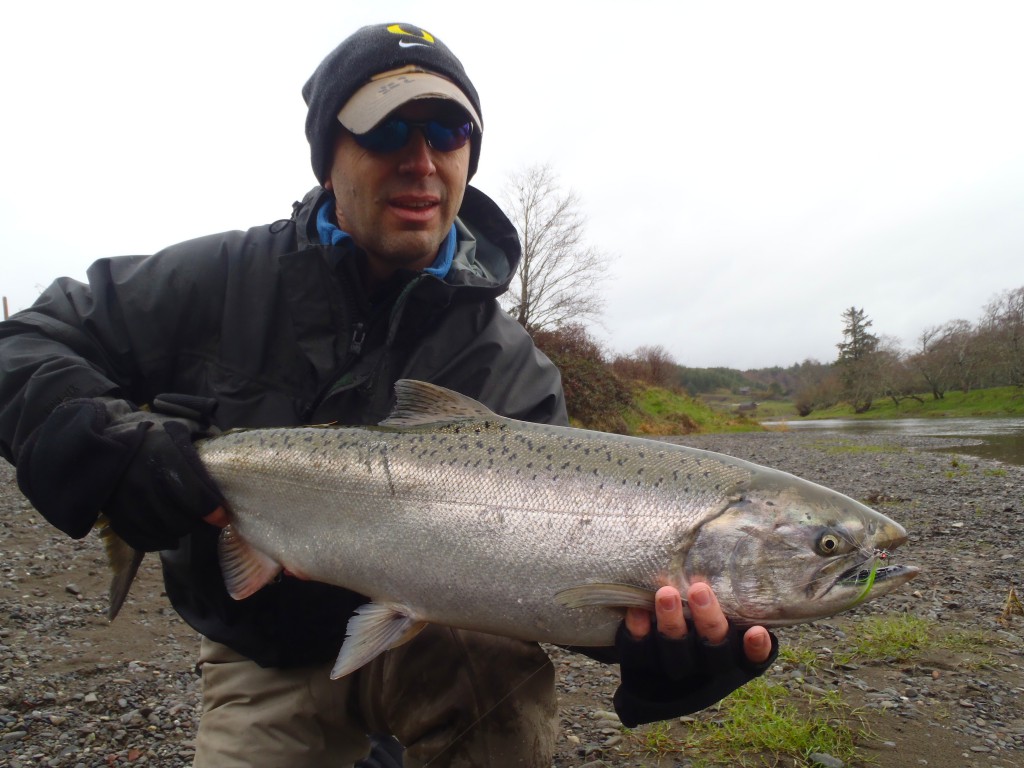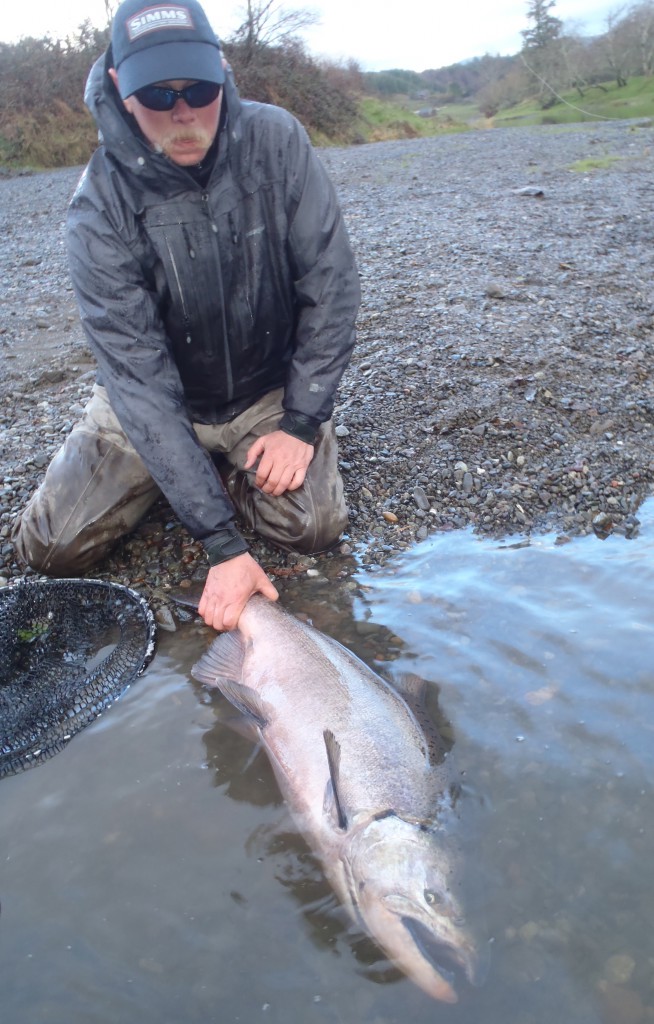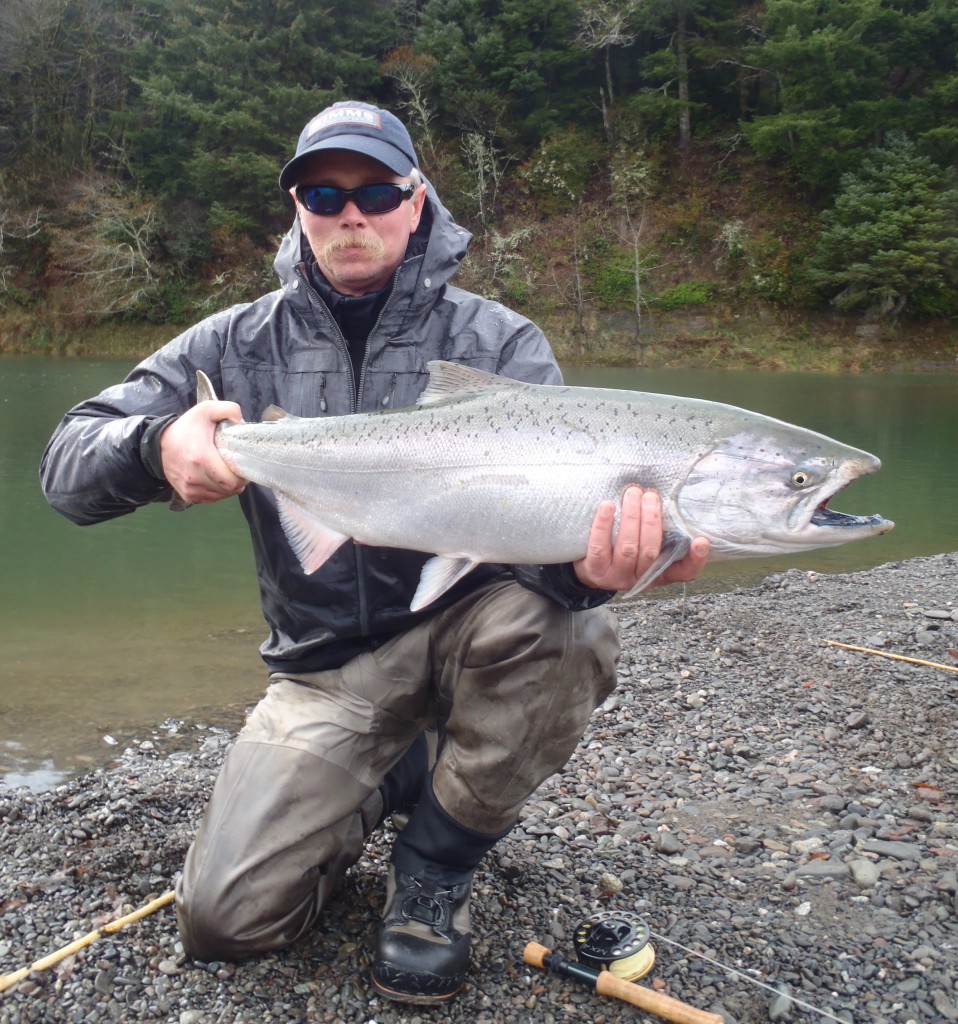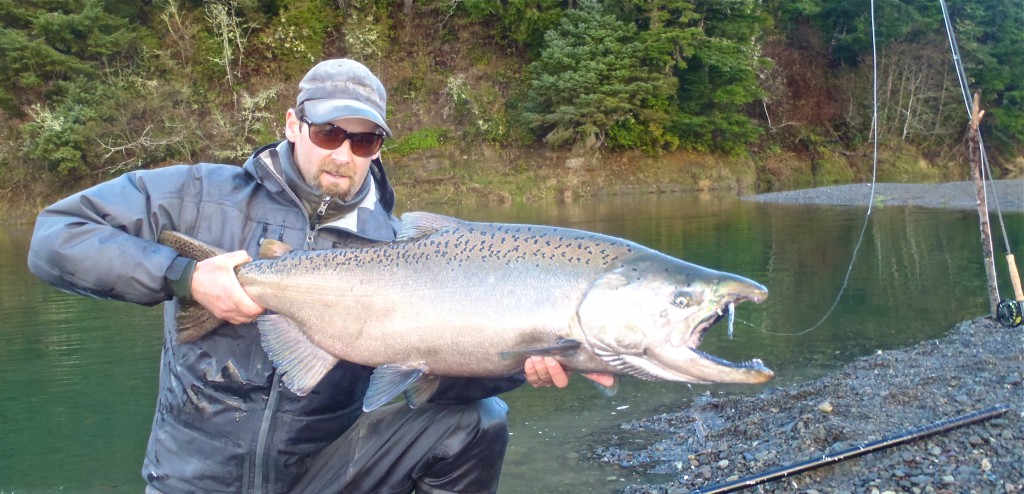 The next two days guiding old friend and ace angler, Craig Smelter, were also great.  We barely noticed the bitter wind at our backs as Craig made the most of his opportunities, bringing some magazine-cover-worthy kings to hand (despite having been impaled by his fly rod).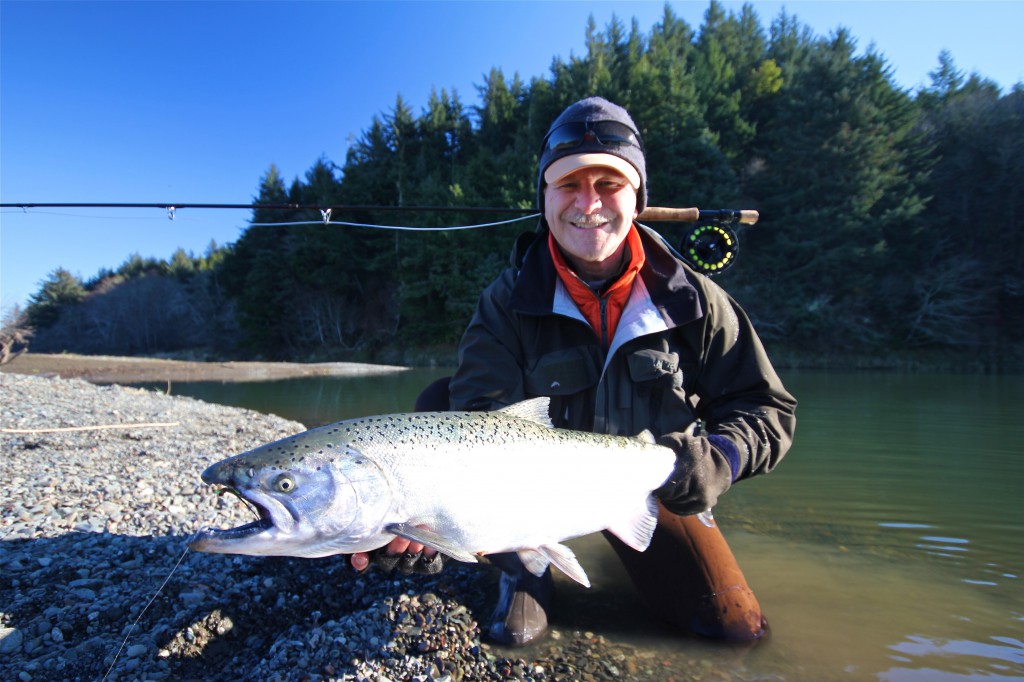 Bottom line: kings were biting flies, if you had the right patterns down in the right spots. Craig found some evidence that some obviously frustrated "fisherman" had been tying his own special flies.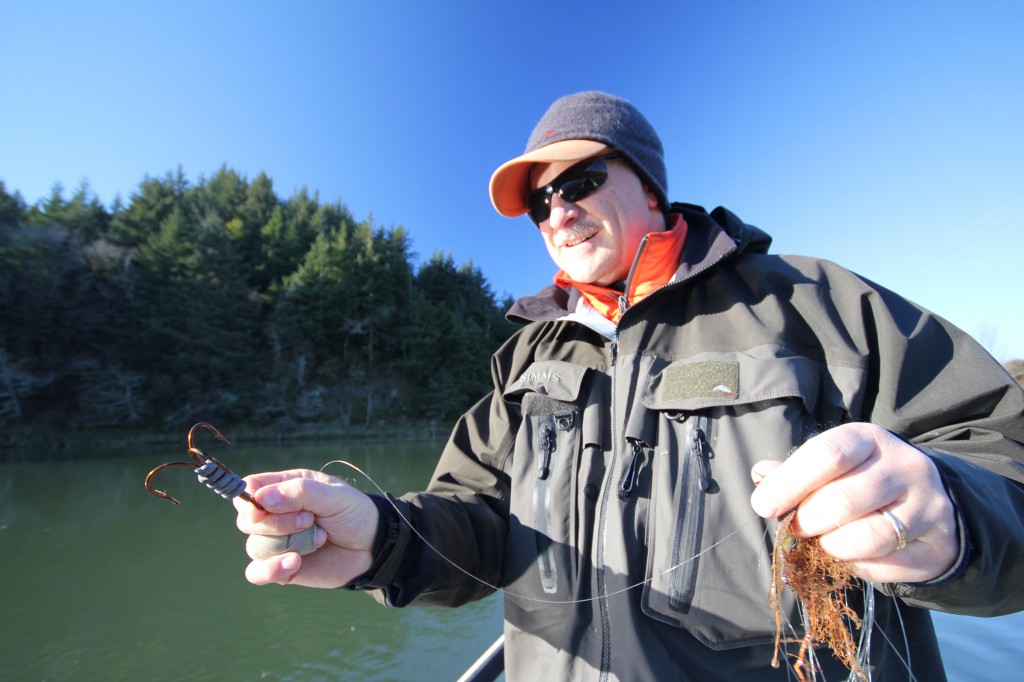 Returning to snowbound Eugene, bruised and happy, the roads slick and treacherous, I heard from everyone about how much fun they had had weathering the storm: sledding, snowball fights, 7-car pile-ups on Willamette Street.  Heading out to the local sled hill with the neighborhood kids, I was warmed by the glow of hot fishing during the historic cold snap of 2013.