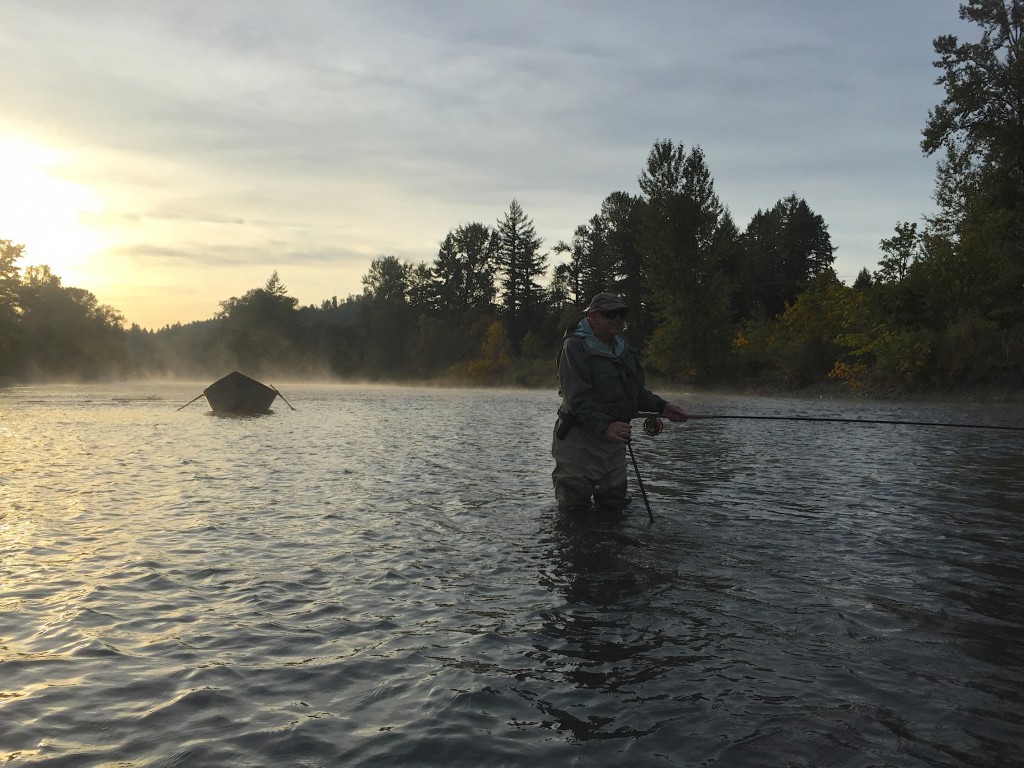 We're comfortably settled into our favorite time of year for summer steelhead action.  The 2015 season has been distinguished by an unusually low return of steehead to the upper Willamette basin.  But angler effort has remained commensurately low, meaning those who put in their swings have had the river to themselves.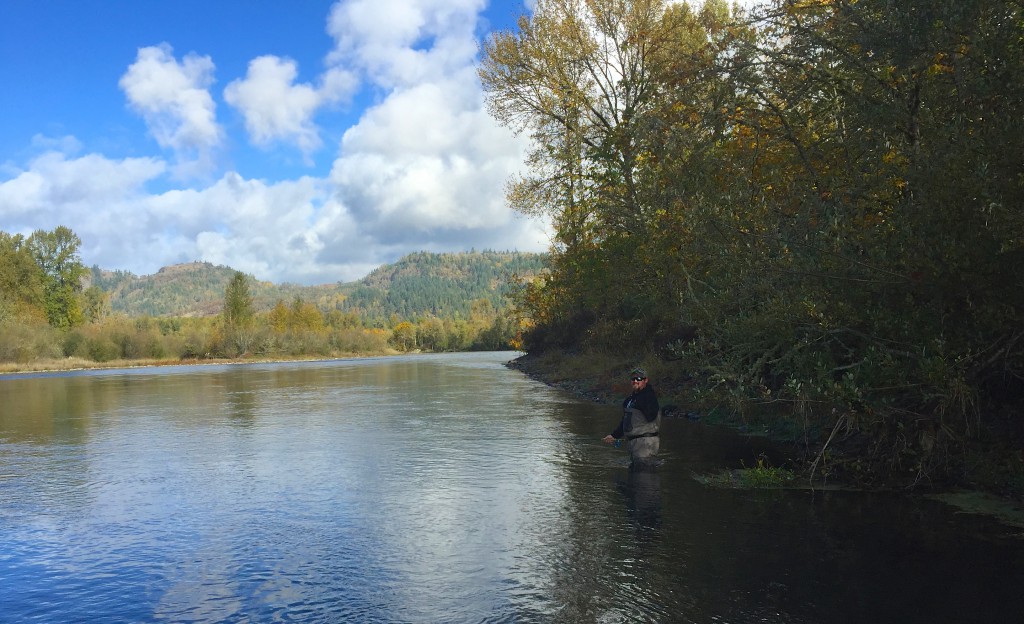 All that being said, steelhead fishing has been steady.  I can't think of any full days out where we didn't have at least one encounter with one of these incredible pelagic voyagers.  Some days the planets aligned, and we ran into several, reminding us that hope and diligence are always rewarded. . .  eventually.  Striving for these moments is what steelheading is all about.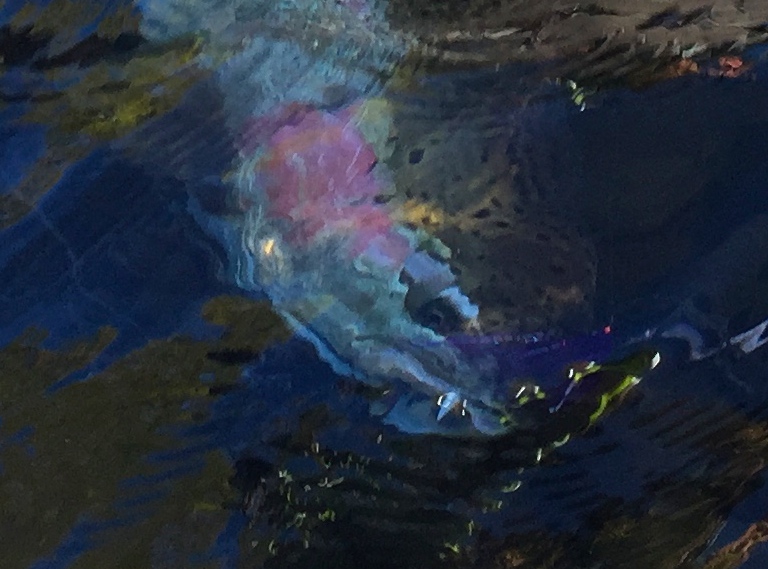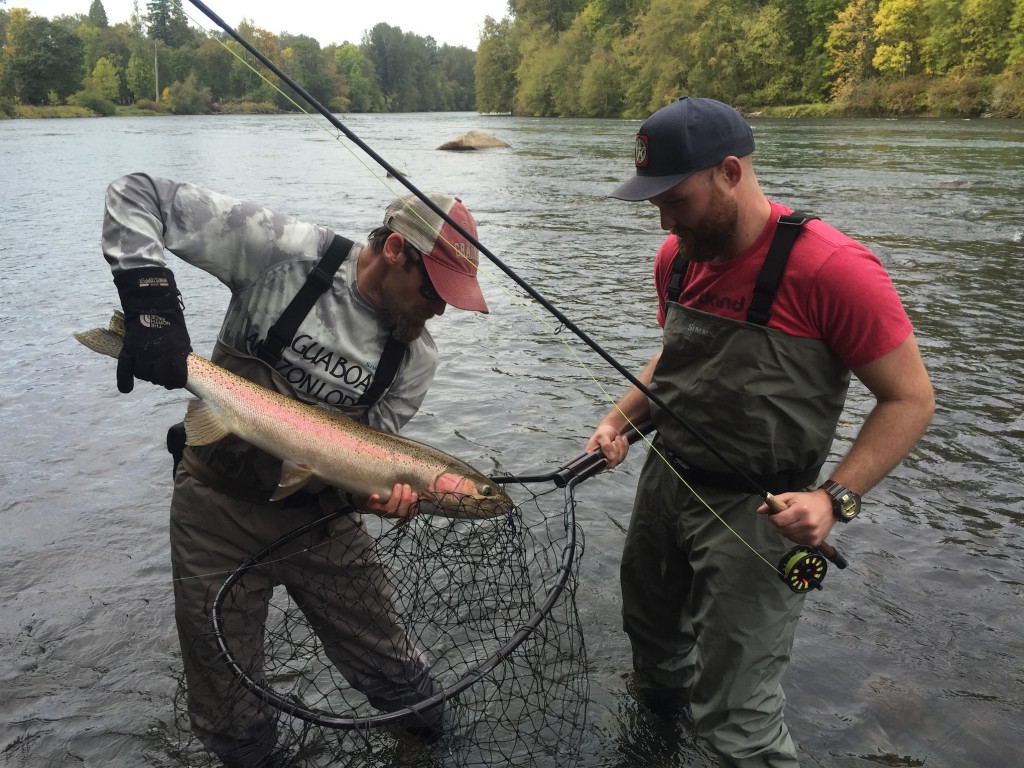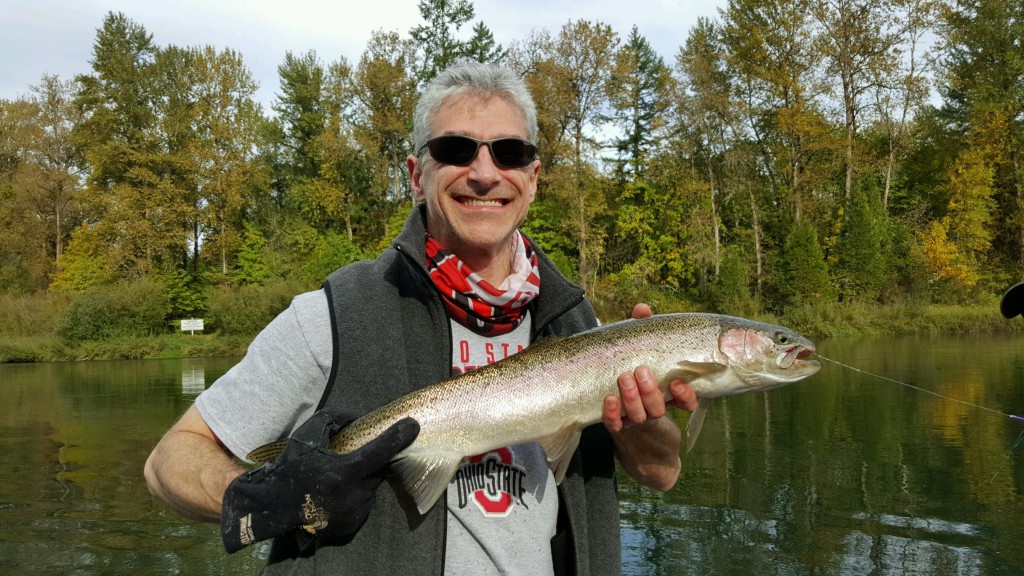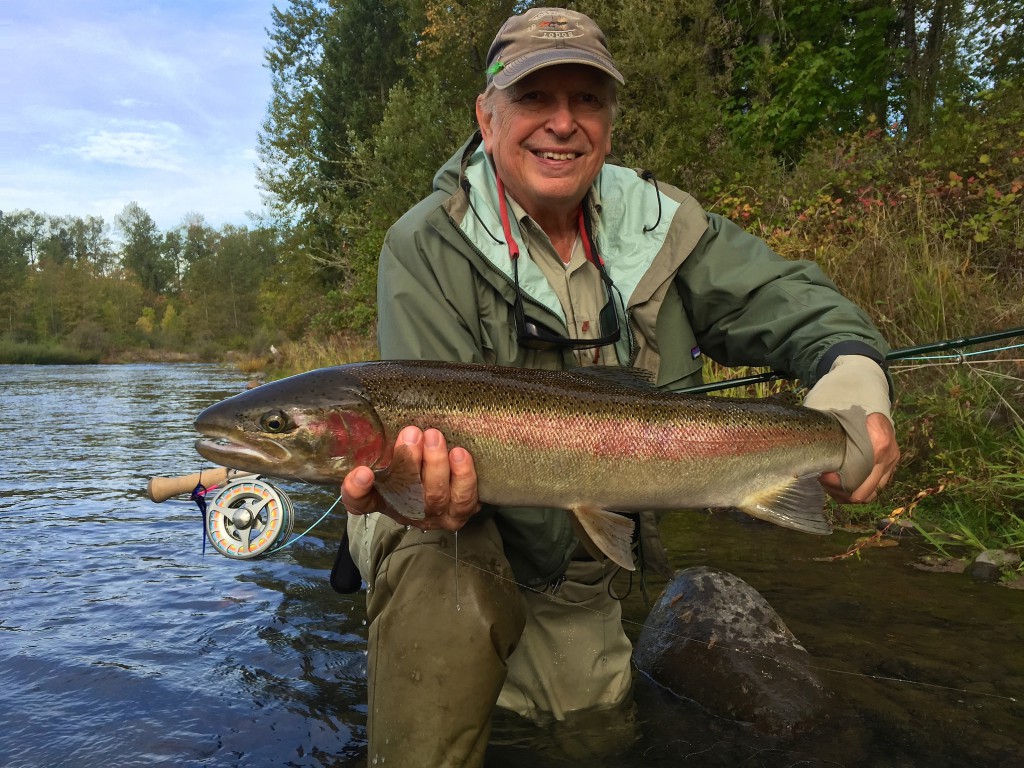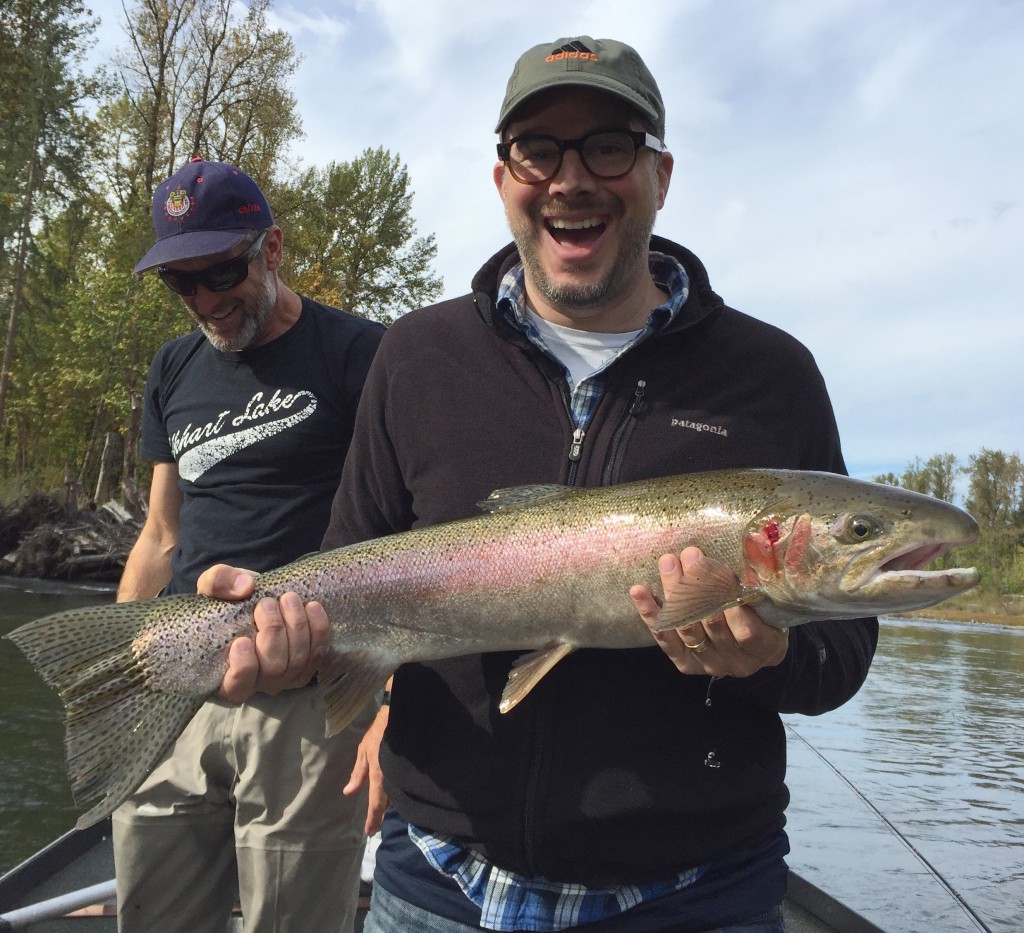 One memorable encounter illustrates:
Floating through a broad tail out one afternoon, I happened to spot a bright fish laid up in particularly shallow glassy water.  We landed the boat downstream. My  guest, Will, and I grabbed his two spey rods: a dry line with a skater and a sink tip with a leech, and waded carefully back upstream to get into position to get the swing to the fish's lie.
Beginning with the skater, Will worked out progressively longer casts until the fly was swinging through water that from our vantage appeared to be too fast to hold a fish.
"Here he comes!"  I said, as a series of wakes rose up behind Will's pulsing skater.  The fish boiled the fly three times, finally opened its mouth, and sucked it in.  Will tightened up, but the fish wasn't hooked.  The fly skated free.
"Holy S***!" Will exclaimed, giggling.  "Did that just happen?"
"Let's give him a wet fly," I offered.  My hands were shaking as I tied on a sparse White-Winged Blue.
The next swing through, the fish again pushed a wake behind the fly, again boiled the water, but didn't connect.
The process continued. A larger Purple Spey got another chase this time with a solid grab, buzzing line from the reel, but again no hookup.
At this point Will and I were laughing uncontrollably.  Could this fish still be in play?
A big black leech on the floating line received a less enthusiastic boil well behind the swing.
"Time for the leech on the tip," I advised.  After measuring the line length to match that of the floater, I swapped rods with Will.  His first swing: nothing. A foot longer: nothing.
Three fruitless swings, and Will wondered aloud if the show was over.
"Give it one more," I offered. "This one should be right in his face."
About half way through the next swing, the line tightened up and came solid with a startled eruption of water that could only mean one thing:  Fish On!!
After a spirited battle, Will landed and released the fish, adding an incredible memory to his (and my) steelheading archive.  We'll never forget the fish that rose to 5 different flies before finally closing the deal!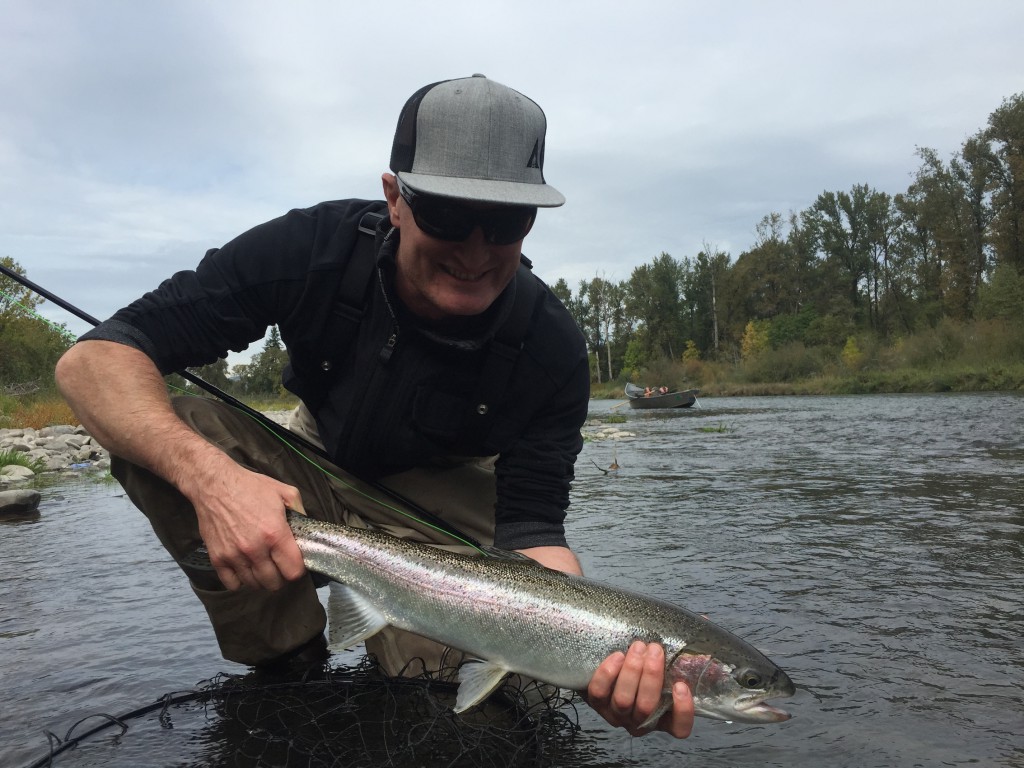 As we float into the latter half of October, steelhead opportunities continue.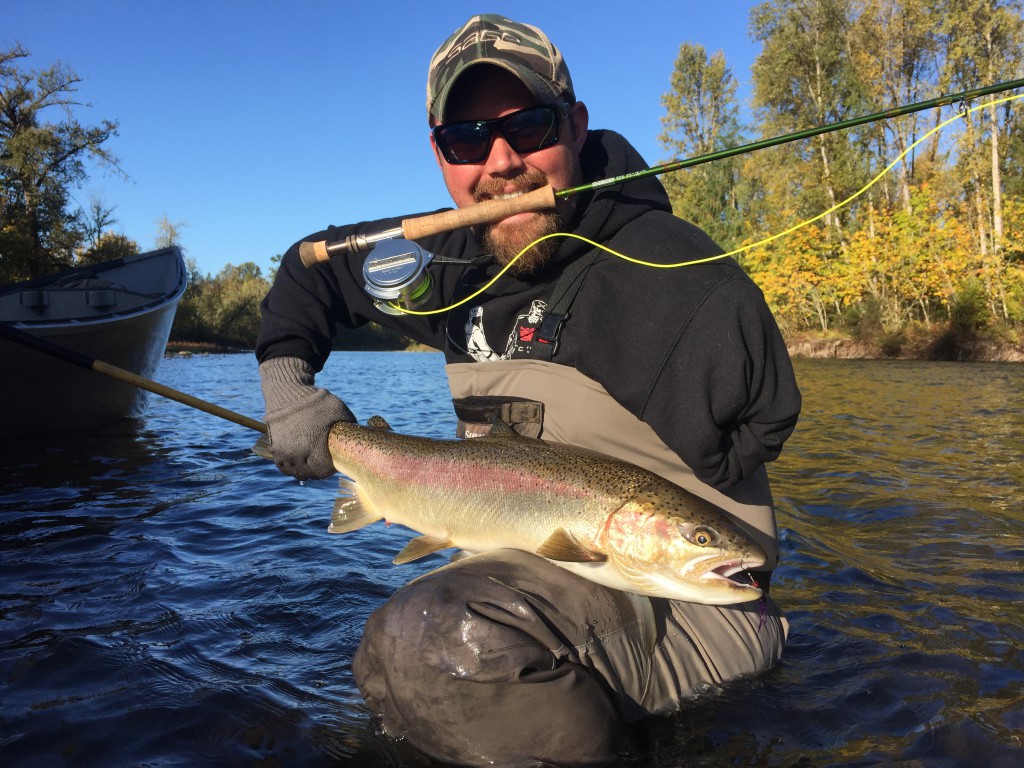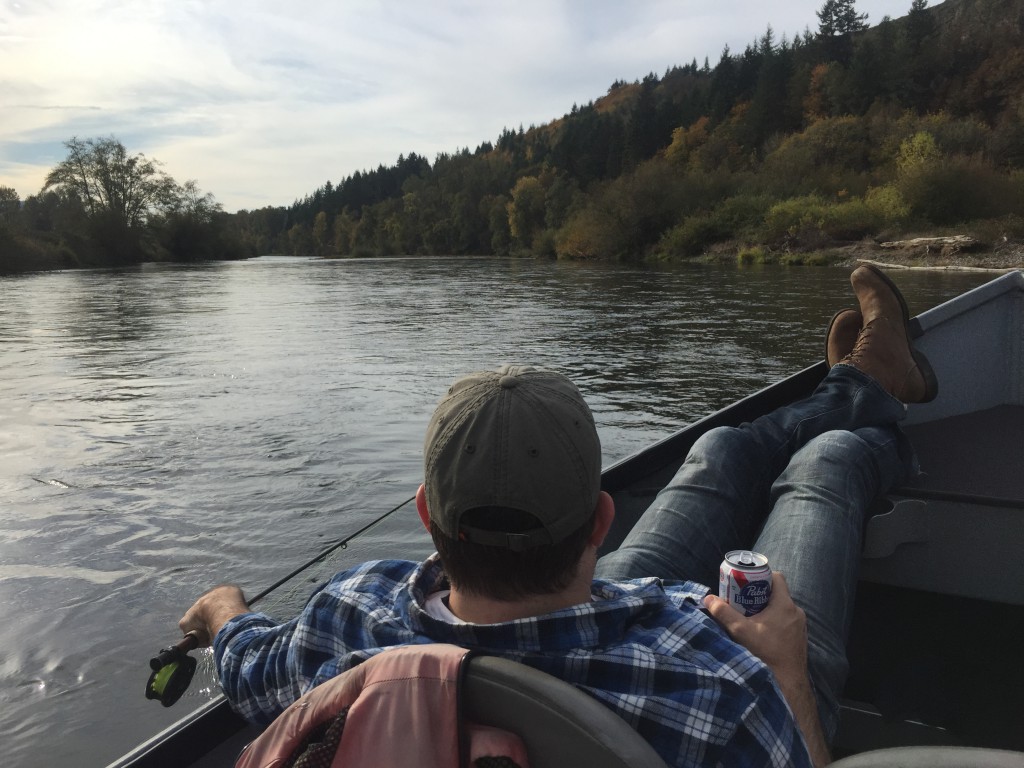 Meanwhile, trout fishing has been excellent at times (of course) lately.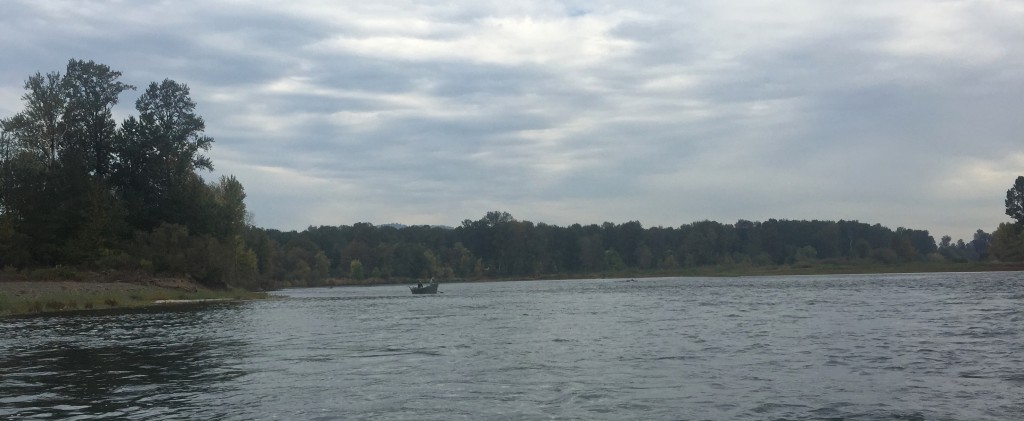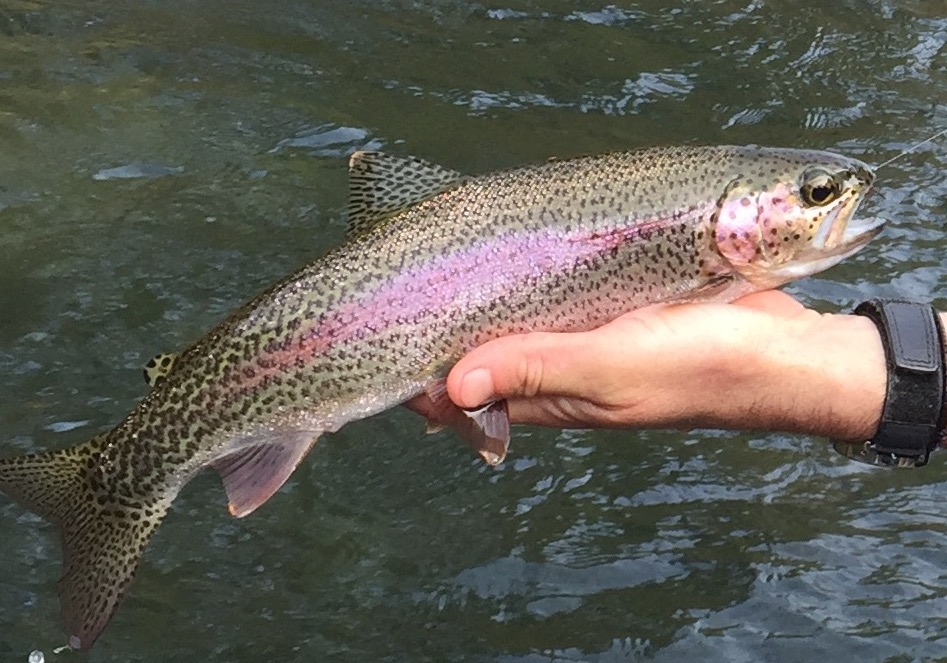 But that's another story. . .