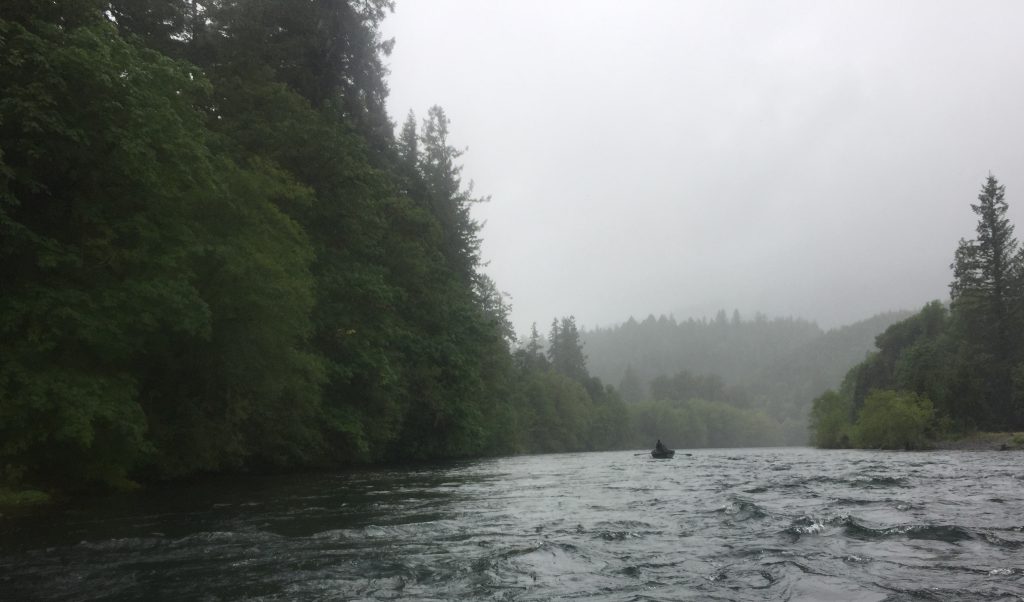 Just when we were all feeling comfortable in our flip-flops and shorts, a late pulse of cold fronts and wet weather reminds us that we're closer on the calendar to winter than we are to the dry heat of late summer.  But as western Oregon locals say, there's no such thing as bad weather; only bad raingear.  Anglers on the McKenzie over the last couple of weeks have had to bring their best slickers.  But no one notices the wind and rain when the fishing is good.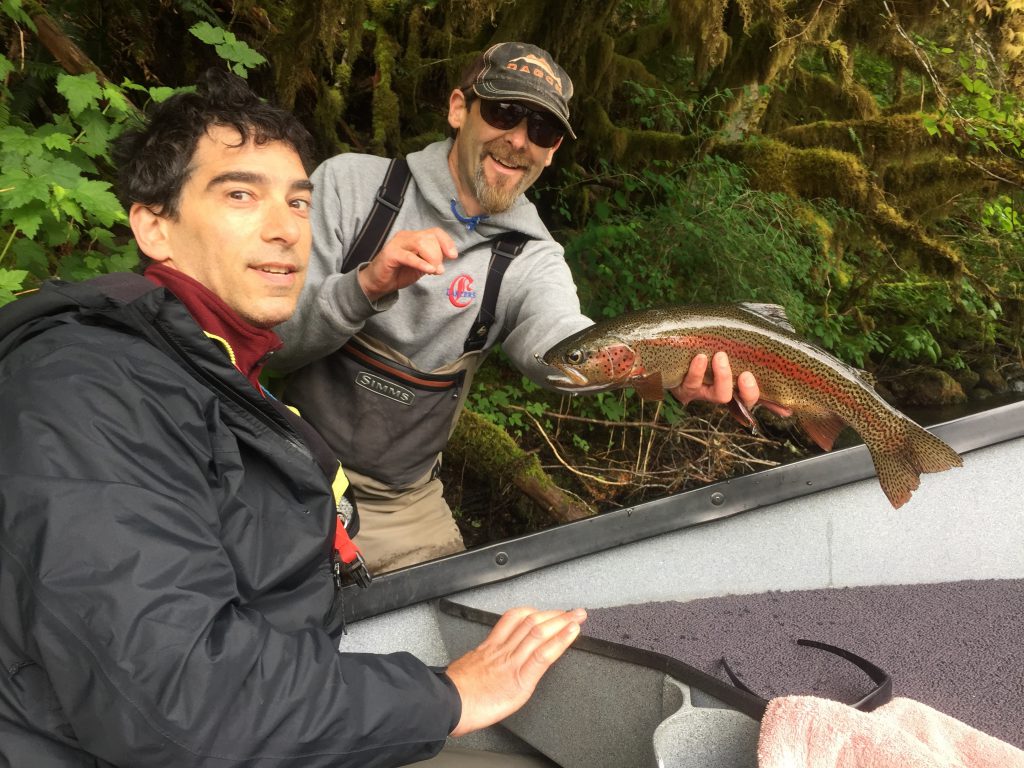 While the conditions have been "variable," the trout action on the McKenzie has been steady, with the native rainbows and their hatchery-born roommates clearly enjoying the cloudy skies, higher water, and abundant hatches.  Whenever it's raining in June, remember: it's a great day to be a fish… or a fisher.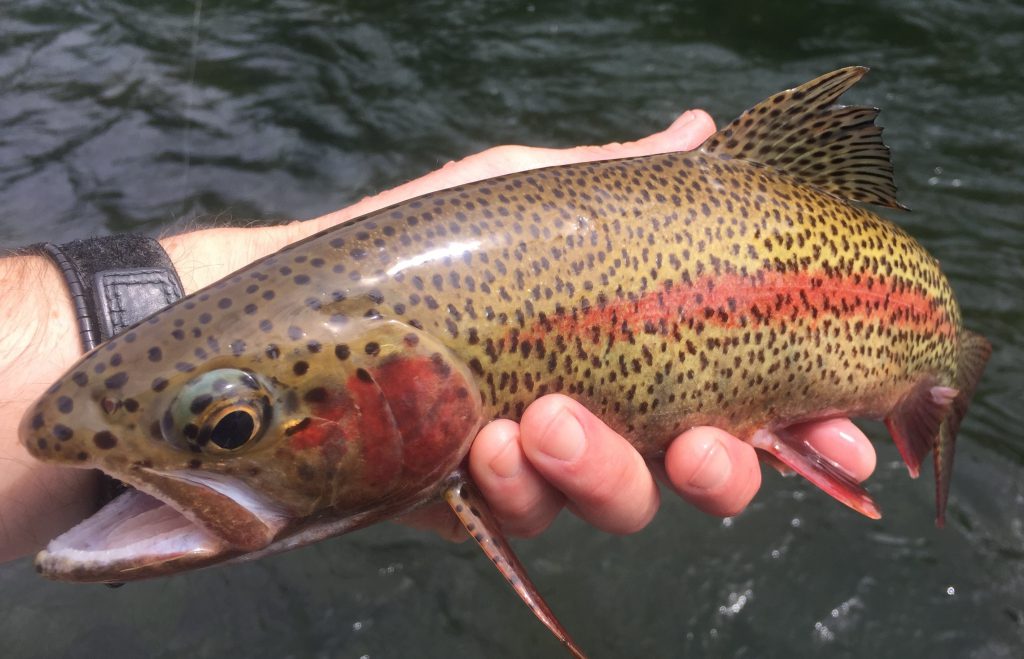 As we look ahead to more summery conditions in the weeks to come, the rivers remain full and healthy, just like the trout.  Oregon's summer season will soon be here. But who among us wouldn't swap their flip-flop tan for some good waders and a quality rain coat to enjoy a wet June-uary adventure on the McKenzie?  It's all good!