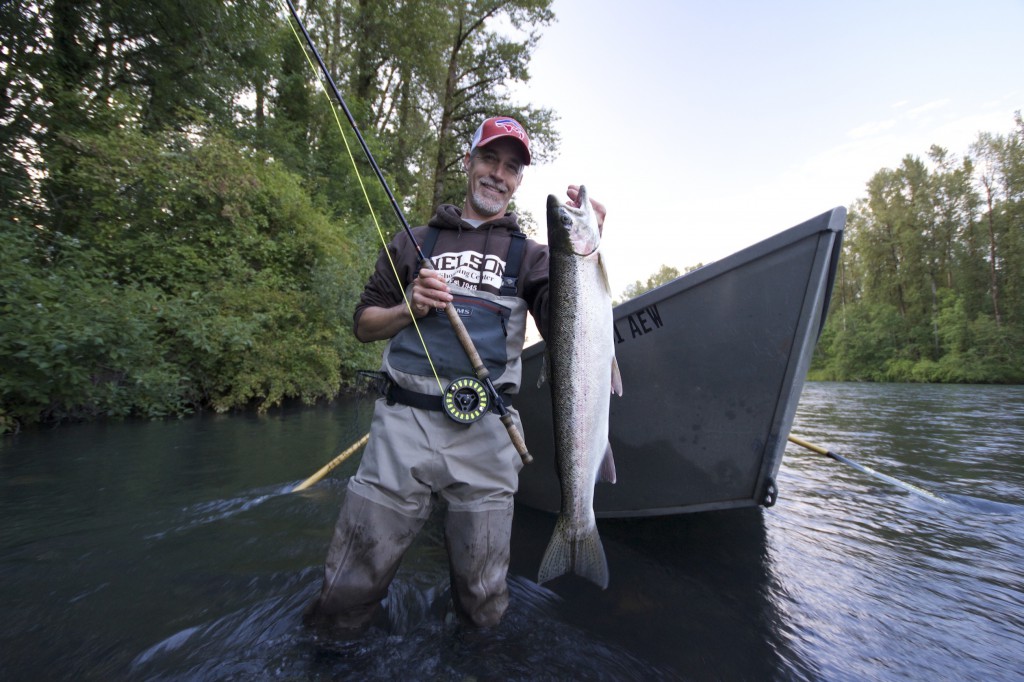 Fishing has been excellent here in the Valley over the last few weeks.  Rainy weather has led to great trout action on the McKenzie, with wild Redside and hatchery "Breadside" trout rising readily to surface presentations.
Steelhead fishing has been spotty overall, but is improving as more chromers arrive each day.  And these first arriving fish are the hottest fighters of the year.
We're looking forward to more great fly fishing in the next few months.  Here are some fresh images from the river.  See you out there!