As we approach the end of July and the hot-"dog days" of August, is there any better place to beat the heat than the upper McKenzie River?  Boosted by the benificence of the Army Corps of Engineers' decision to do some dam repairs this summer, the flows of midsummer have been higher and colder than average.
And while the native redsides have been (typically for midsummer) few and far between, some beautiful trout have been in the mix almost every day.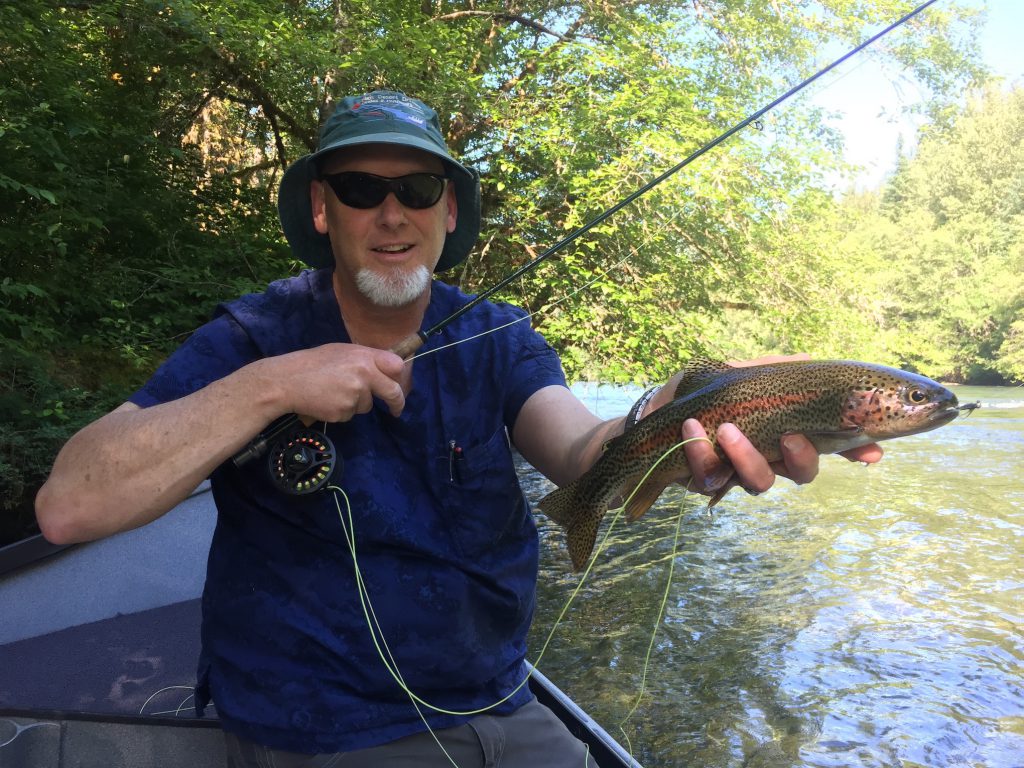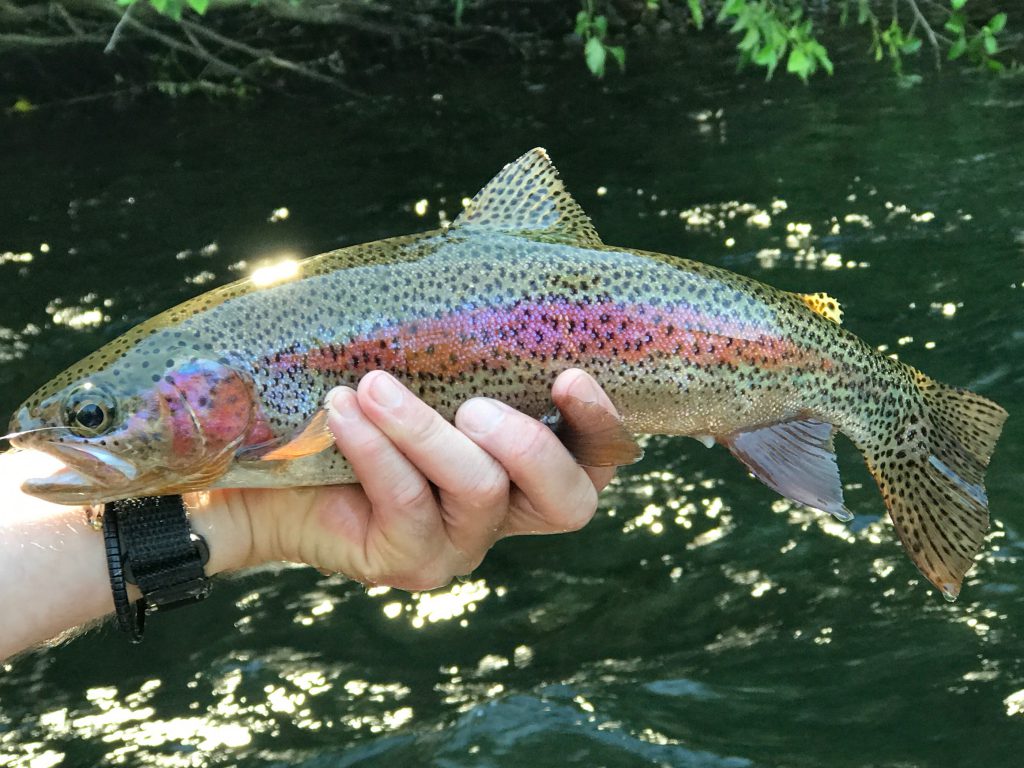 The mainstay this time of year, of course, is the venerable "McKenzie Breadside" trout, courtesy of anglers' license fees and the above-mentioned US Army Corps.  While not as photogenic as their wild counterparts, these hatchery-bred trout make for steady action through the generally hatchless midsummer months.  And of course, they are delicious fried streamside in some butter for lunch!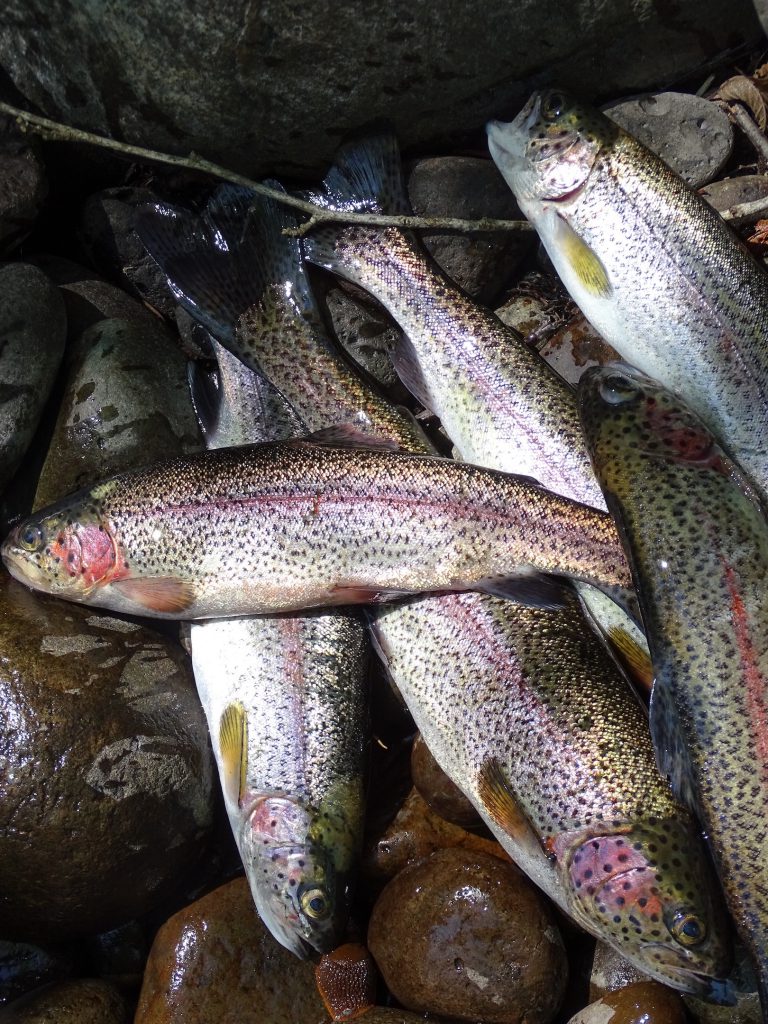 Here are some photos from the past few weeks on the water.  I'm sure you will agree: it looks like a lot of fun!
Looking forward to more of the same in the weeks to come!  See you out there!