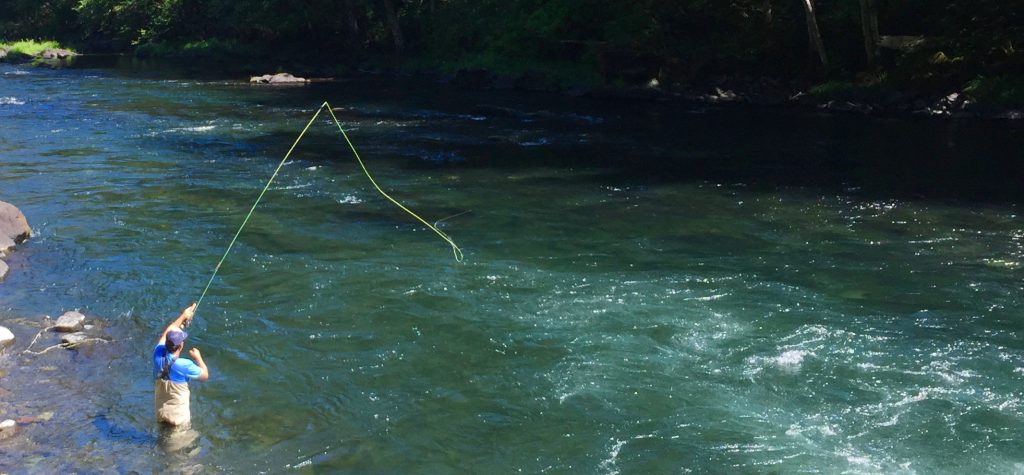 We've been enjoying a relatively mild midsummer weather pattern of late.  Only in the last week or so has the temperature finally gotten downright hot.  On the valley streams, the steelhead bite has been good.
At the same time, trouting has been reliably excellent in the cool of the mornings, with plenty of action on both dries and nymphs.
Summertime in Western Oregon: Paradise!!