My father told me, as he handed me my first fly rod back in 1977, "Point this rod, and it will lead you to some of the most beautiful places on earth."  At the time, I was picturing hopping on my bike with my buddy, Kevin, and pedaling the mile or so out to Oak Creek to try for some native cutthroat.  My 7-year-old imagination could not possibly have envisioned the panoply of fly fishing adventures in store over the coming decades.
Now looking back over all the years and all the people, places, and fish I've known, I see how truly prophetic Fred's words were.  Following my fly rod has truly been a guiding principle throughout my life.  And it has yet to fail as a divining rod for beautiful waters and true experiences.
2014 has been a crystalline example of this theme.  And as we look ahead to another year of fly angling excitement in 2015, I want to share this look back on a year of globe-trotting, rod-bending, reel-screaming, wet-wading, finger-numbing adventures for the ages:
---
2014: The Year In Pictures
(Activate links to view blog posts)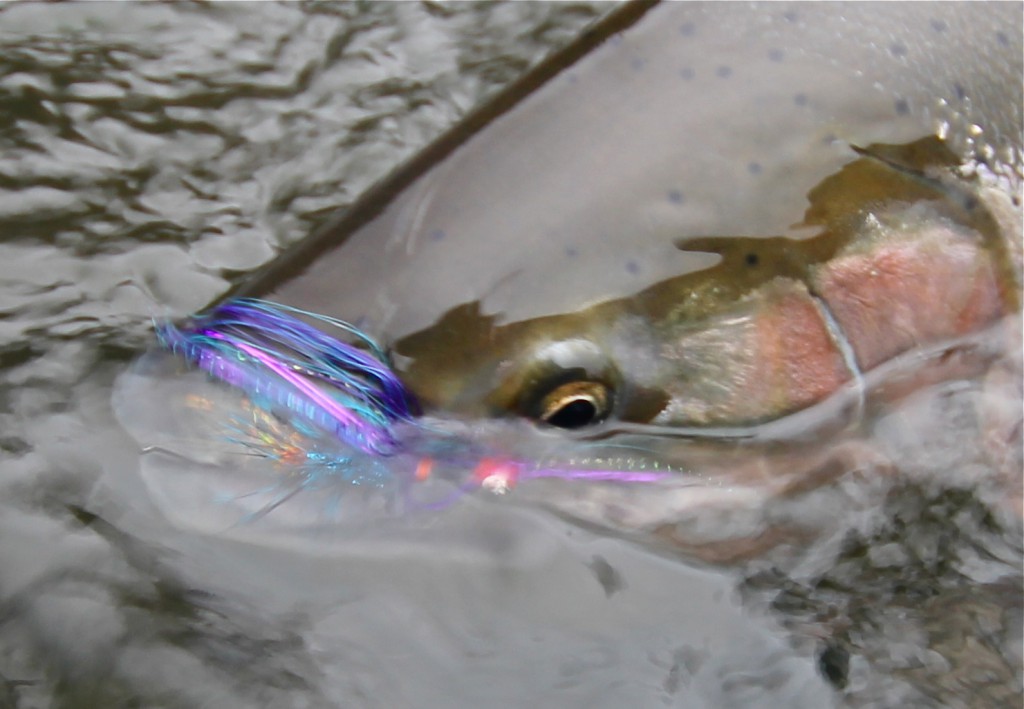 January began with a persistent lack of rain in Western Oregon, leading to some of the best fly fishing for winter steelhead in recent memory on some of our larger river systems.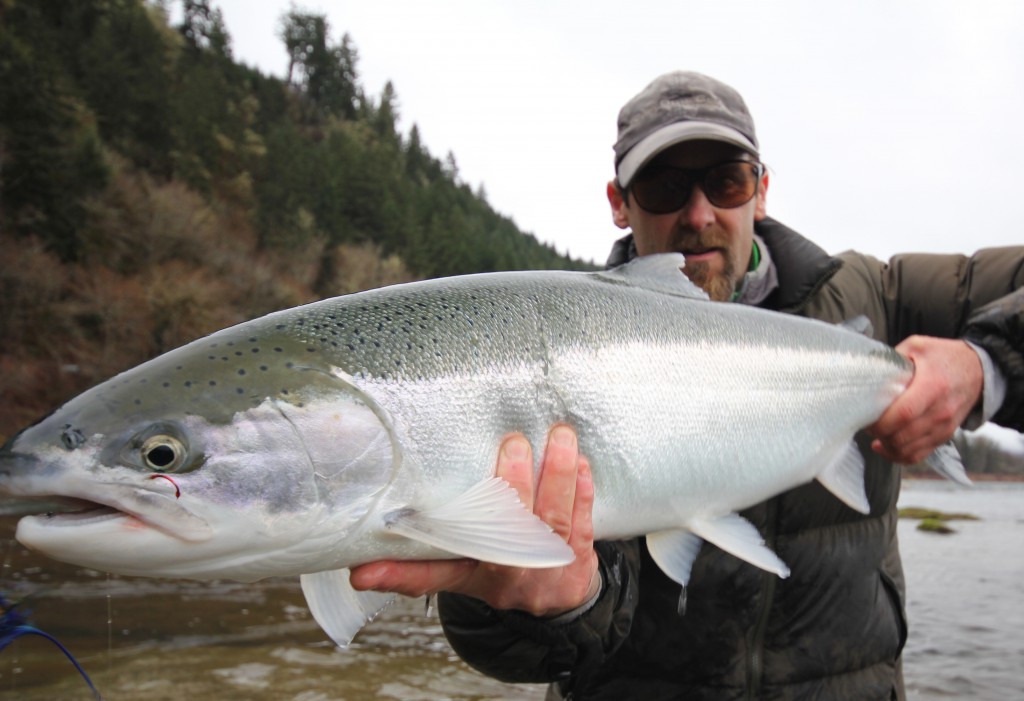 Fishing was amazing at times, so much so, that the old adage, "that's why they call it 'fishing,' not 'catching,'" was turned on its head.  Some days were actually just "steelhead catching."
---
In February, I received an unexpected last-minute invitation to work as the host at the legendary Agua Boa Amazon Lodge in northern Brazil.  After discussing the prospect with my family, and (of course) with Gumby, I decided I had to act on this possibly once-in-a lifetime opportunity: five weeks in the Amazon Rainforest fishing for peacock bass, bathing daily in DEET, dodging cayman and jaguars, and drinking caipirinhas.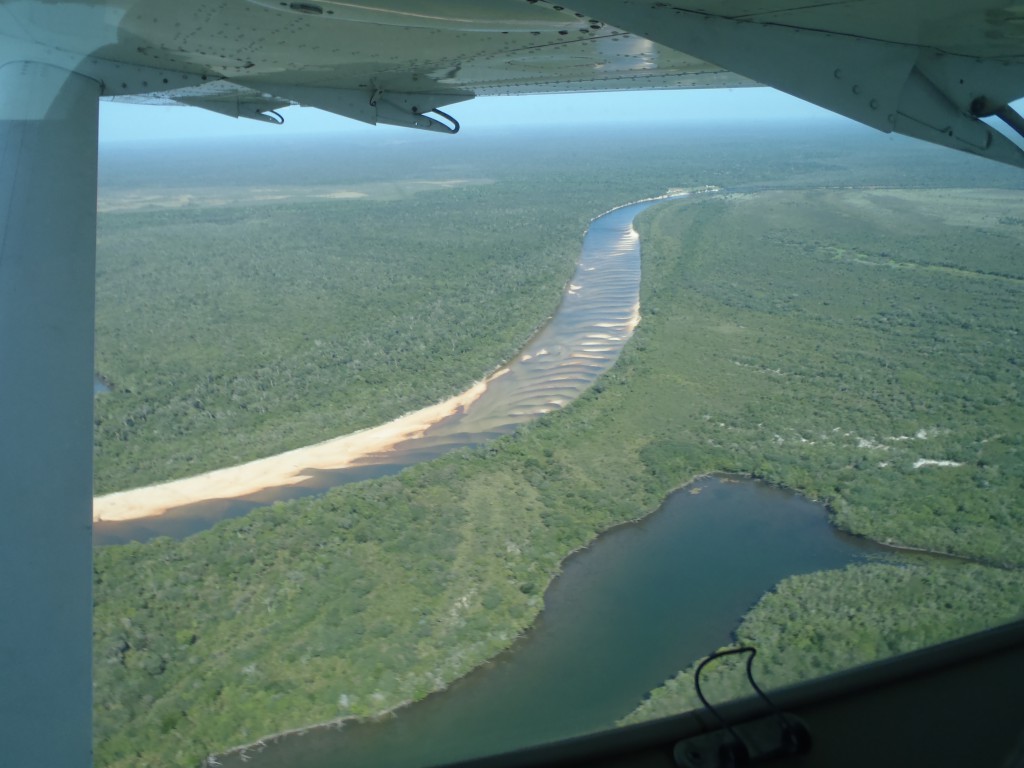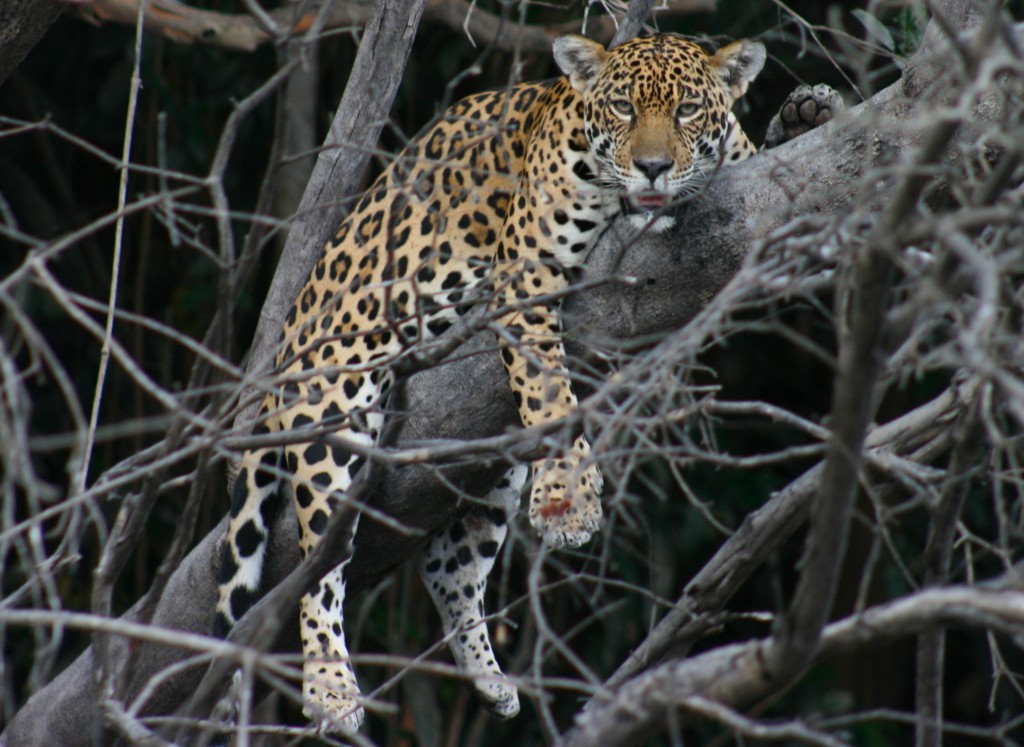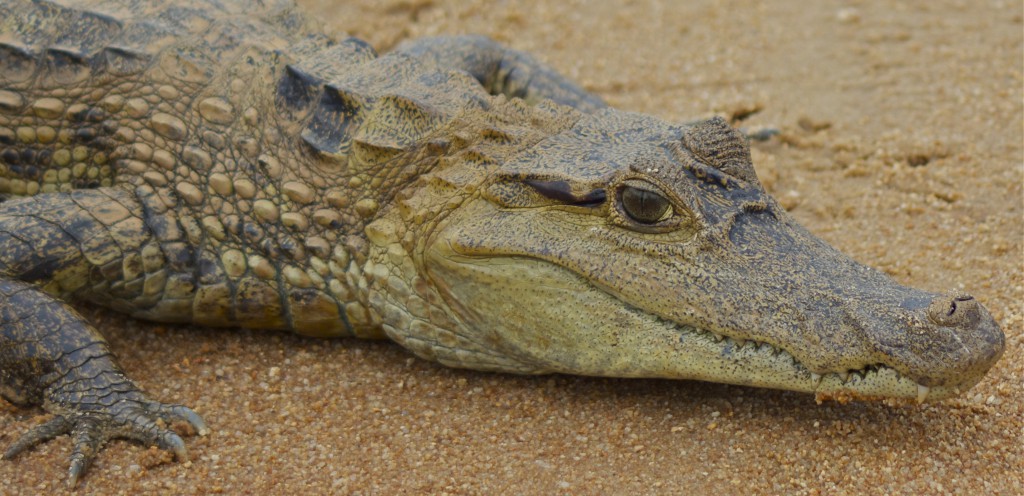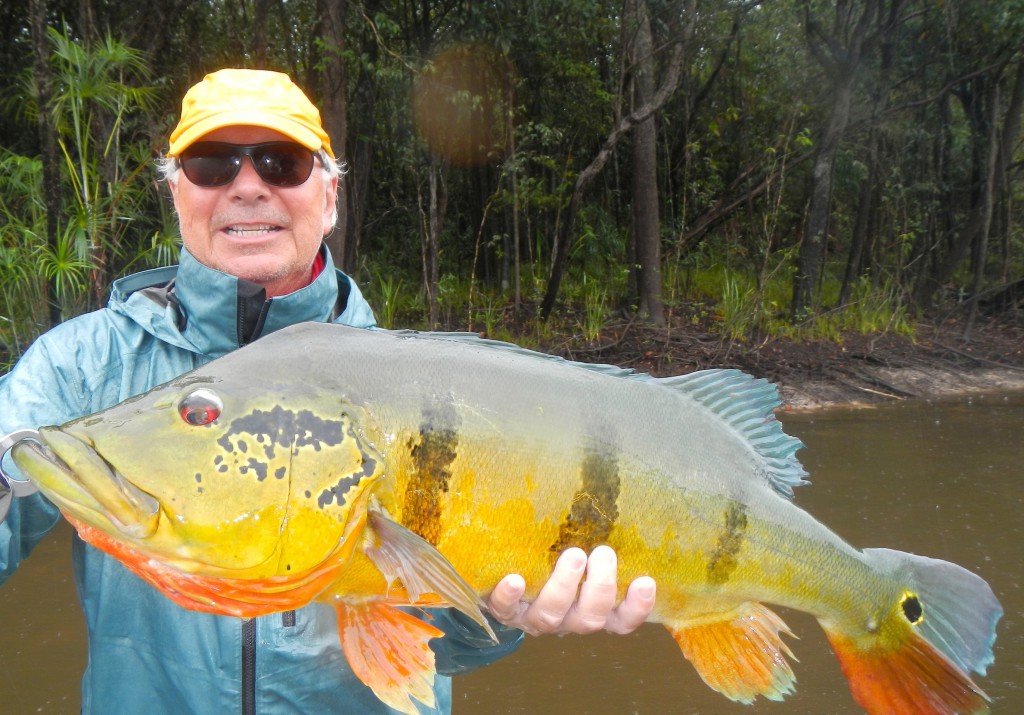 This trip was truly mind-blowing!  I made some great new friends, caught several fish-of-a-lifetime,  and added a new continent to my angling life-list. I even managed to avoid being eaten by a cayman, despite a couple of uncomfortably close encounters.
---
Returning in late March, all aglow from the trip to Brazil, I had little time to decompress before hopping another cross-country red-eye for a long-planned trip to the Bahamas for some bonefishing with my father.  This was  his first try for the elusive ghost of the flats, and a return after an absence of some 20 years for me.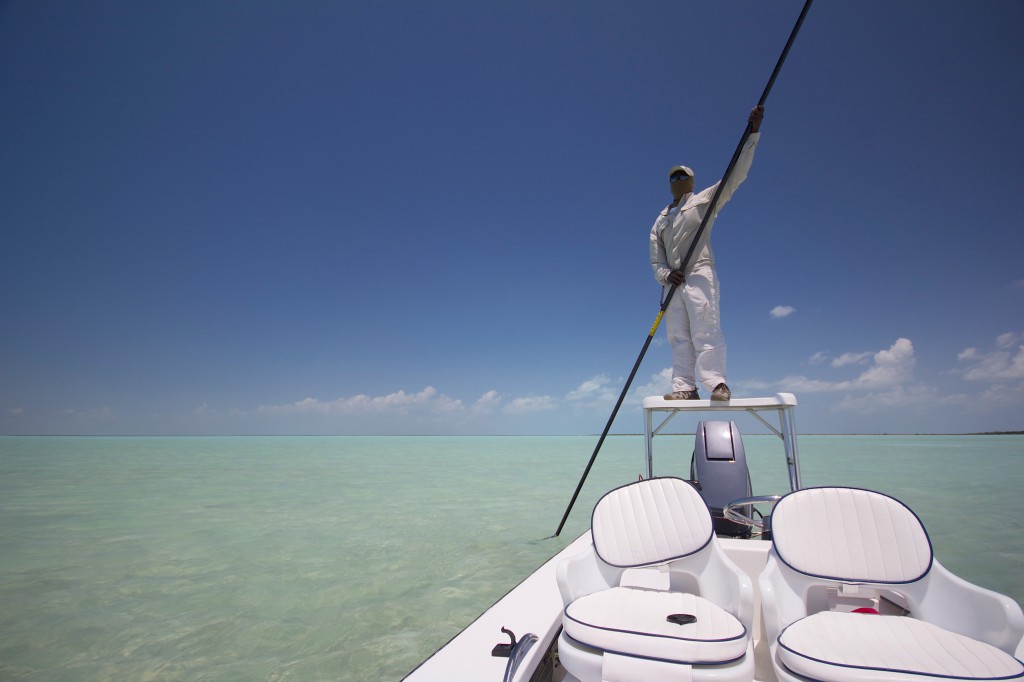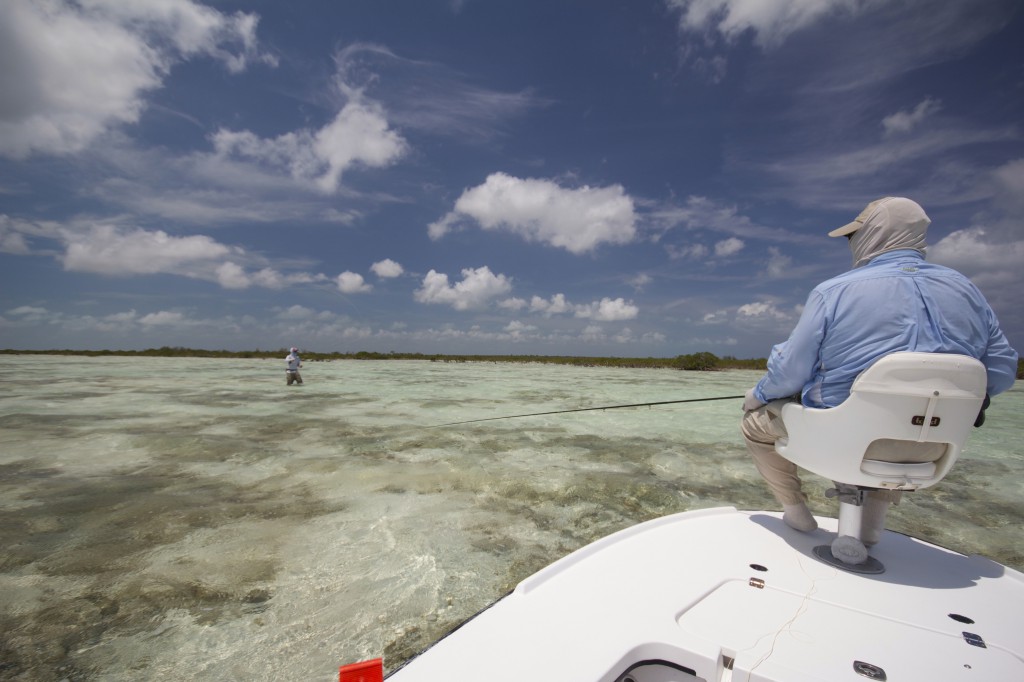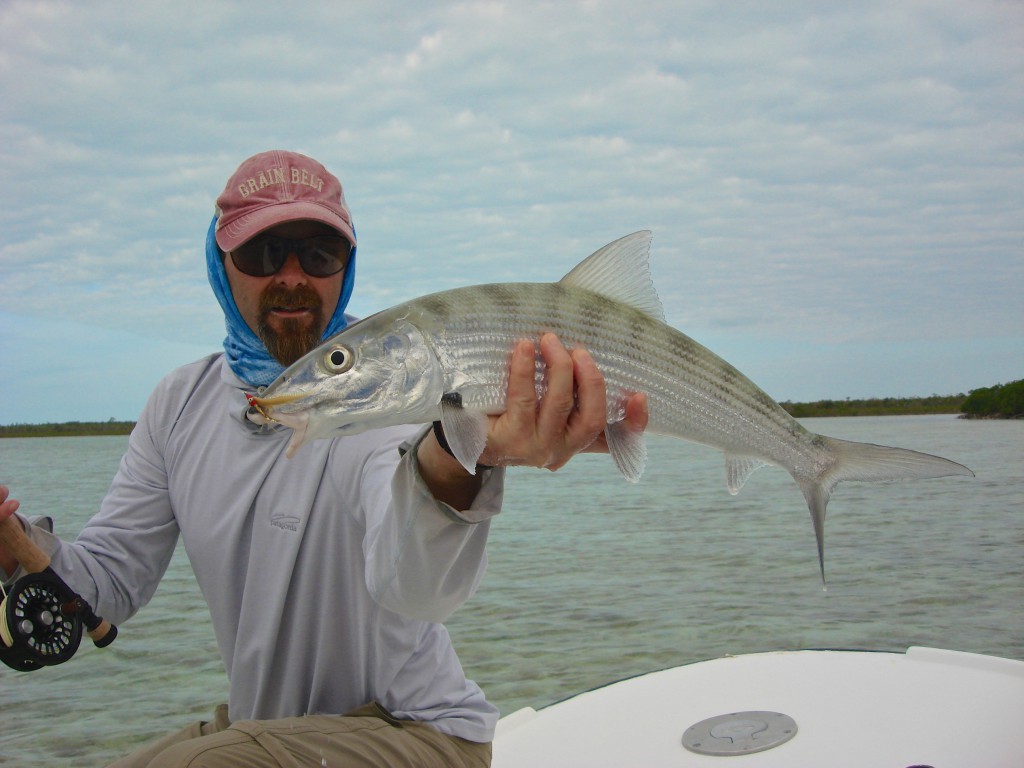 Despite some sub-optimal weather, we had a wonderful 5-day stay at the exquisite Mangrove Cay Club on South Andros Island.  And we each got to catch quite a few bonefish together in a new and certainly beautiful location.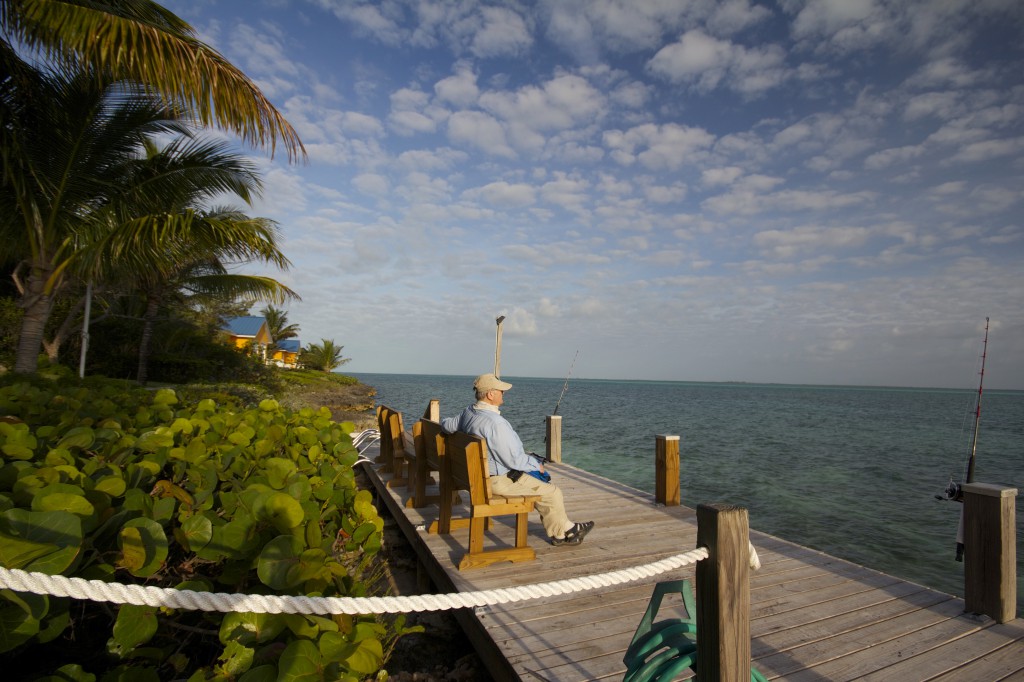 ---
On returning from these exotic locales, I settled in for the heart of the guiding season here in Oregon.  No matter where I have been fortunate enough to travel over the years, I am still constantly reminded of the reason we call this place home.  Oregon is an anglers' paradise on par with anywhere in the world.  Some highlights from the Spring and Summer on the home waters: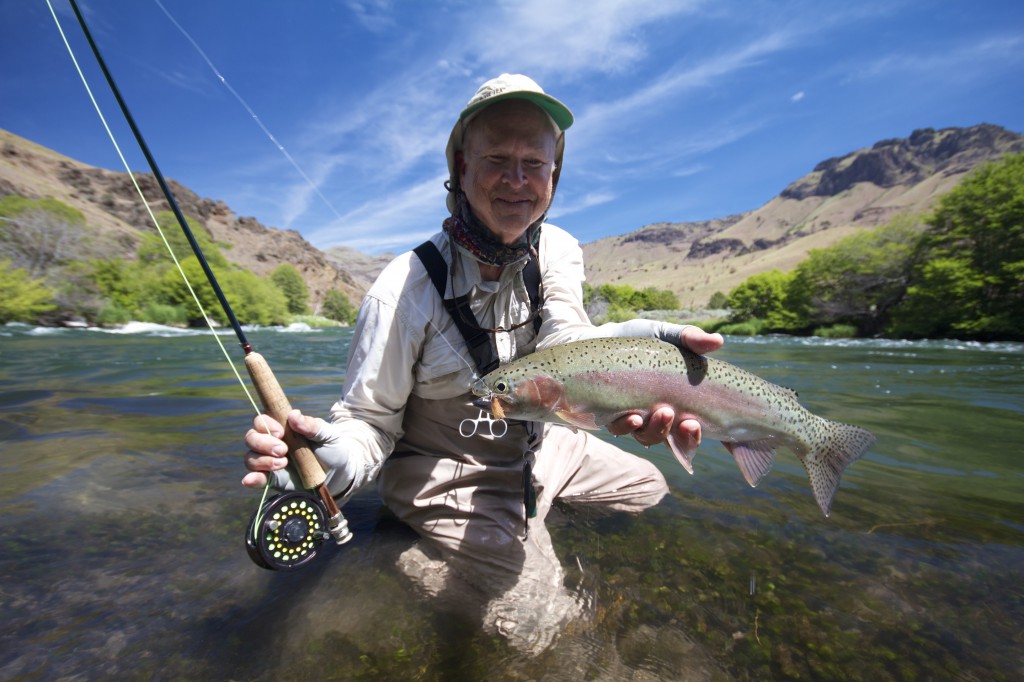 Late April and early May saw some great fishing for trout on the McKenzie followed by the annual extravaganza that is the Deschutes River Salmonfly Hatch.  Big, explosive, fast-water rainbows and bushy dry flies shake the winter doldrums from the hearts of anglers who mass on the riverbank (like the salmonflies themselves) to enjoy this incredible orgiastic phenomenon.
---
After the fervor of the Deschutes, June on the home waters of the Eugene area is a welcome refuge, playing host to quieter times and glorious fly fishing for trout and summer steelhead.
---
In July, I wedged a few days out of a busy guiding schedule to take the family on a camping trip to central Oregon's East Lake.  It was a wonderful relaxing time in one of Oregon's prettiest places.  Fishing was casual yet compelling.  A simple assortment of dry flies and an heirloom 5 wt remained in the boat for whenever trout were rising within casting range.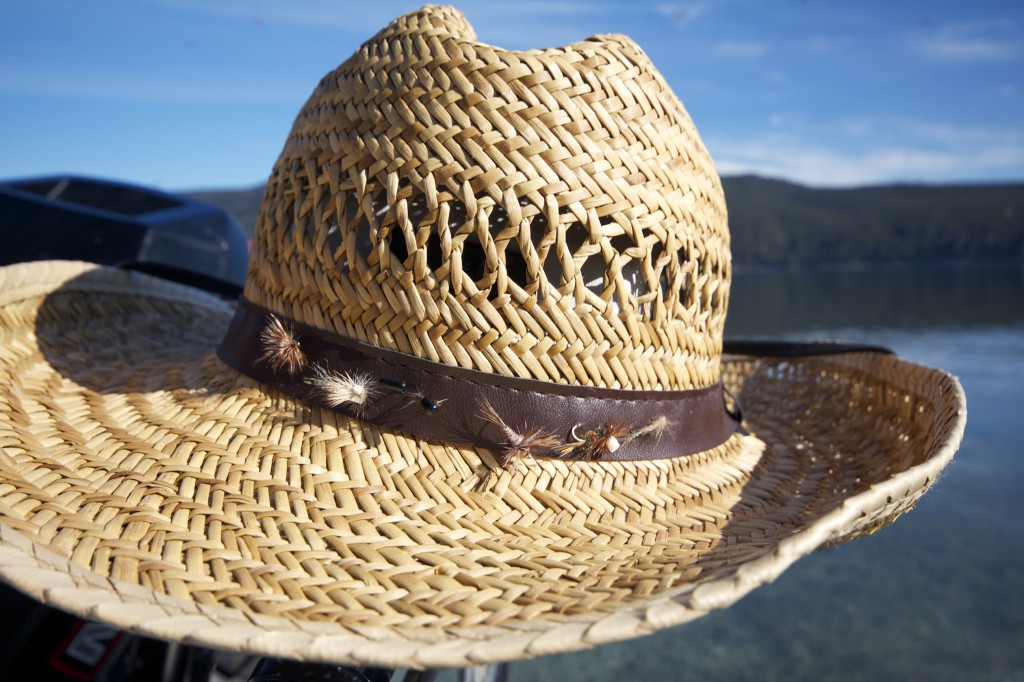 ---
The heat of August coincided with some of the best summer steelhead fly fishing of the year here in the Valley.  Spey casting and swinging flies in the cool of the morning, punctuated by a sharp tug, a powerful line-stripping run, and the arcing leap of a bright steelhead: is there any better way to start a day?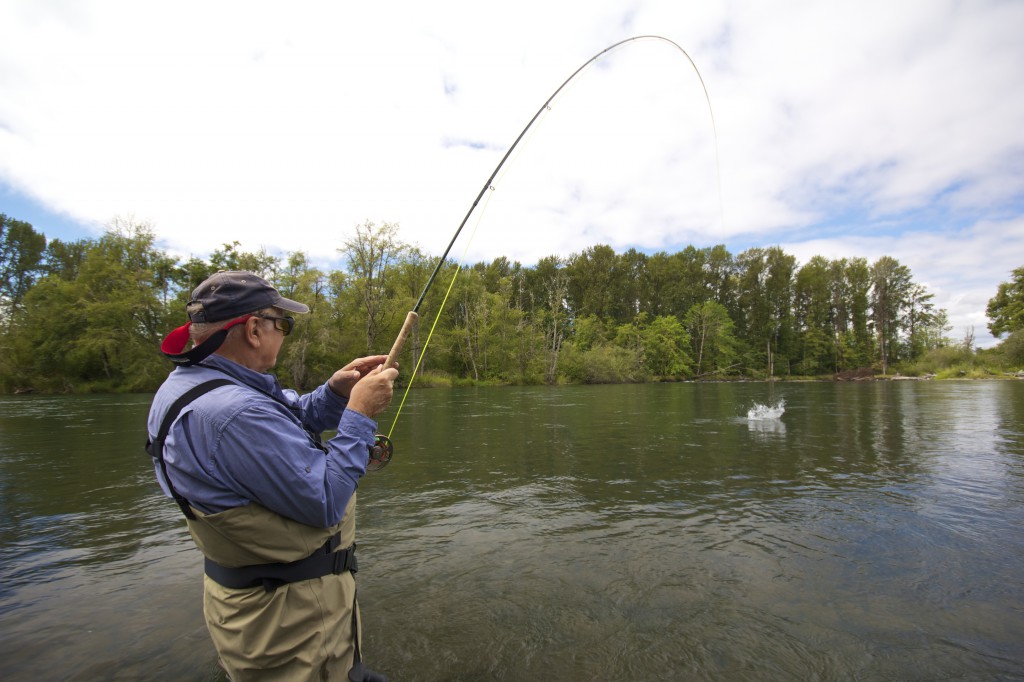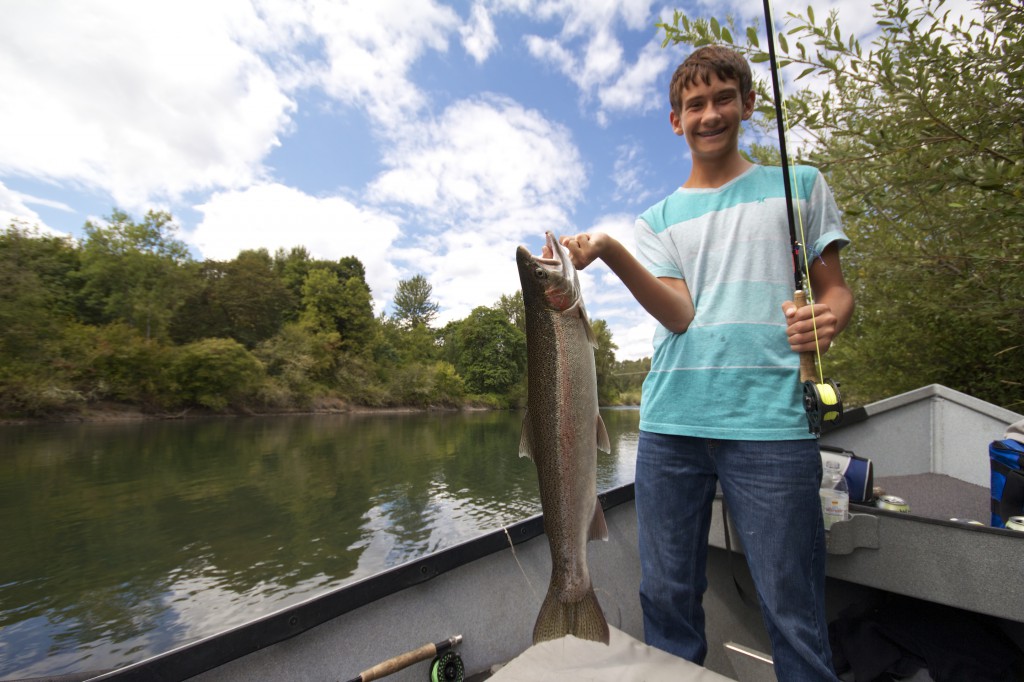 ---
Towards the end of August, I packed up the duffel bag for my 17th annual month-long expedition to Outer Mongolia.  It is hard to imagine a year without this trip anymore.  Back in 1998, when I first stepped into the waters of the Selenge drainage, I never would have believed that I would still be returning to this place all these years into the future.  The very real possibility of encountering the fish of a lifetime on every cast makes this a true apex for my guiding year.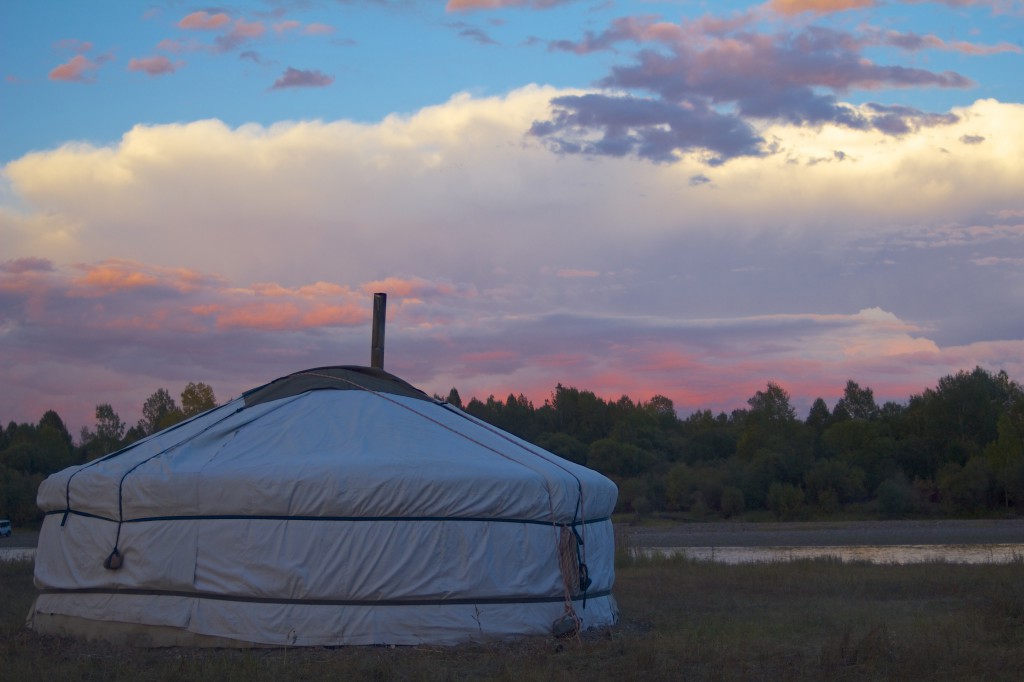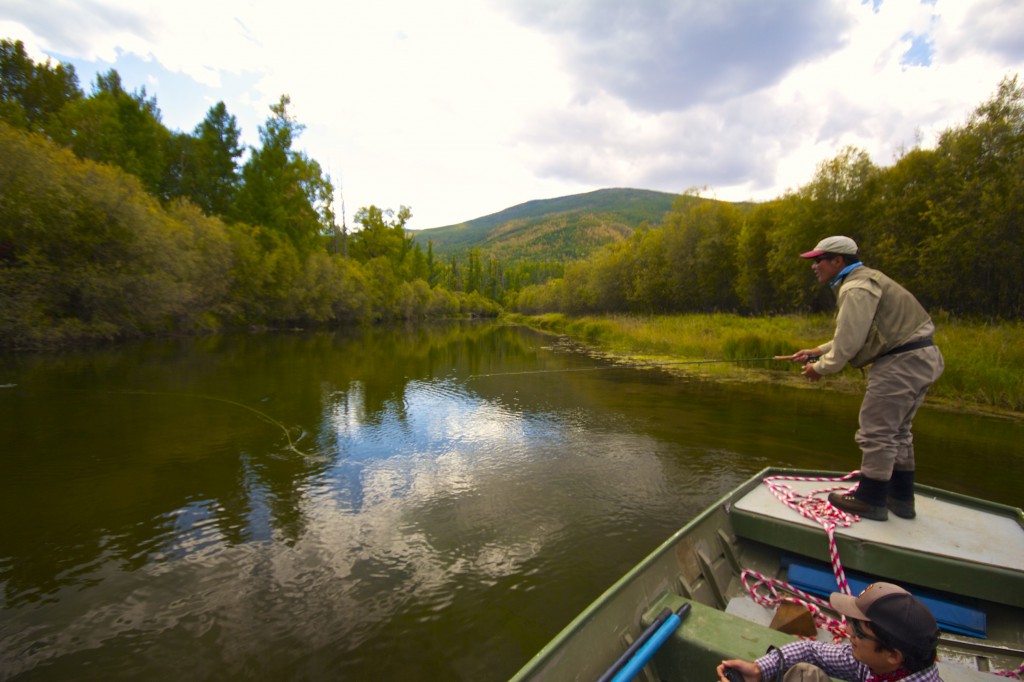 Thanks to early conservation efforts by Sweetwater Travel Company, and diligent guidance by Charlie Conn of The Taimen Fund, taimen are still not only surviving in Mongolia, but in many cases, populations are thriving.
This season renewed my faith in the resilience of this incredible yet vulnerable fishery.  One day on the river was a case-in-point:  A fellow Oregonian and I shared a day of incredible taimen action in which he rose 20 taimen to a mouse pattern and landed a dozen, all around three feet long.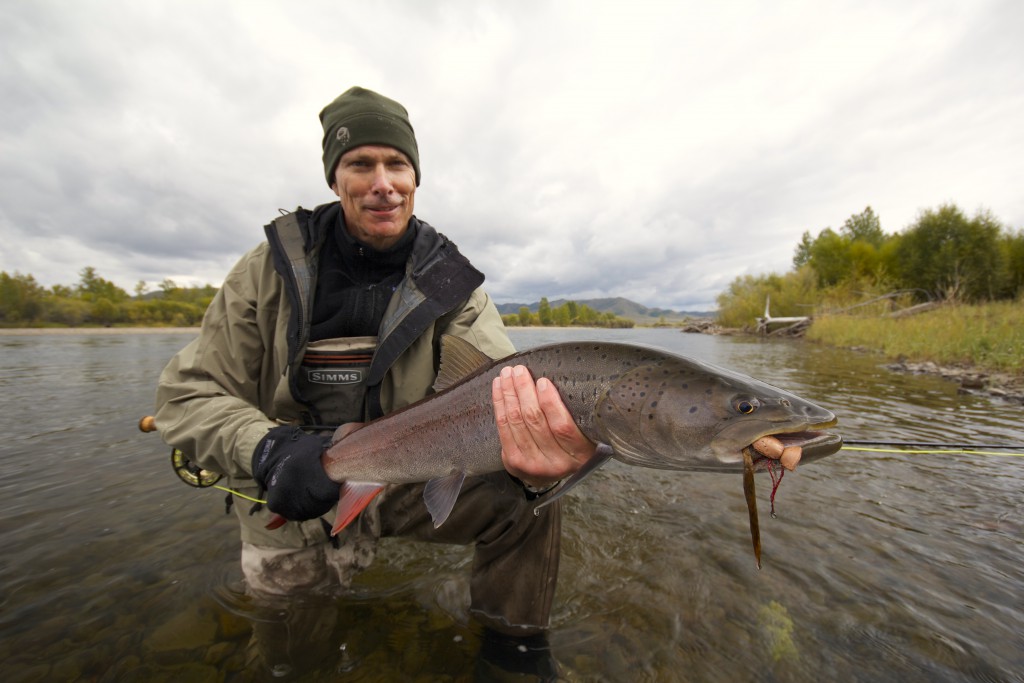 It is days like this that remind me how lucky I am to be a fly fishing guide.  Any day can be the most memorable of an angling lifetime.
---
Returning from Mongolia for a busy October, I was again happy to be home and guiding for steelhead and trout.  The cooler weather and stable river conditions consistently make this some of the finest fishing of the year.  2014 was no exception.  A multi-day float on the Deschutes was epic.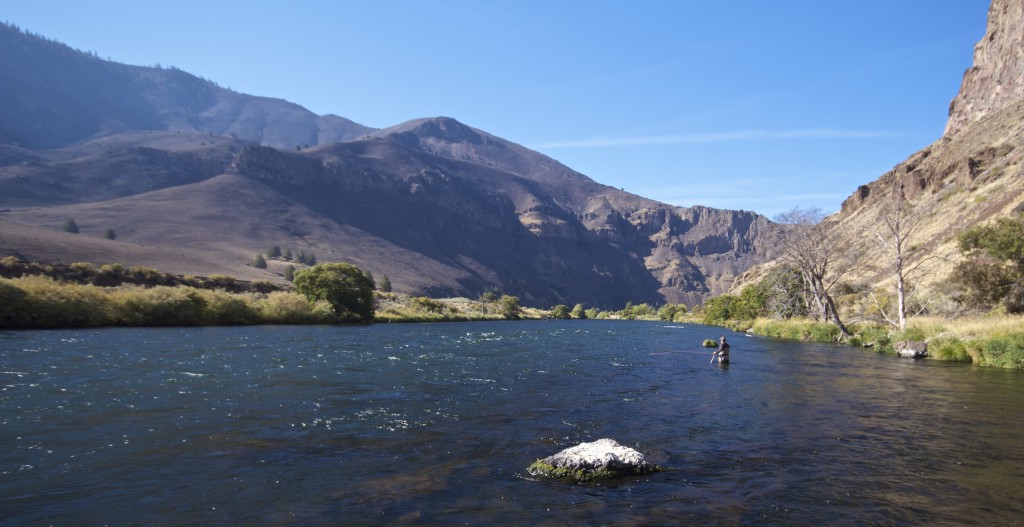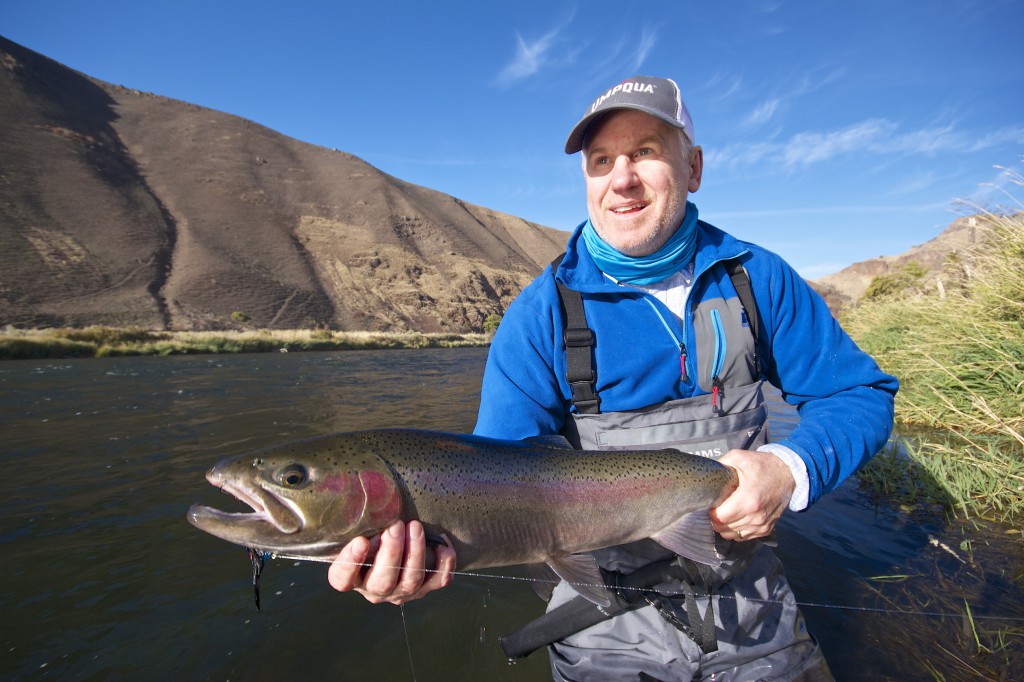 Meanwhile, the fishing close to home was just fantastic.  How great is it to share awesome steelhead and trout fishing with old friends 15 minutes from the house?
---
As the weather changed in early November, and the leaves filled the rivers, attention shifted to the coast and fall salmon fishing.   Part "busman's holiday," part guide opportunity, late fall salmon fishing is a great way to wind down the year.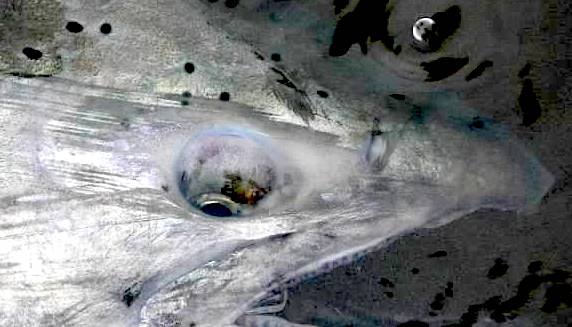 Days spent with friends, putting away some fresh filets for the winter, and nursing sore muscles from pulling as hard as you can on big bright fish, all make it easier to face the coming months of winter.
---
Taken as a whole, the 2014 season truly embodied my dad's promise of so many years ago.  As it has for most of my lifetime now, my fly rod pointed the way to an incredible array of unforgettable experiences.  As this year winds to a close and we unfurl the promise of 2015, remember to follow your fly rod toward all the memories yet to come.
Peace! — MR